Spot, Spot the lovable Spot - he's soft and cuddly and smiles a lot! Eric Hill's classic picture book, 'Where's Spot?', was first published in 1980 and captivated children with a lip the flap design for children to find the adorable puppy dog. Ever since, the golden puppy with a brown spot of each side of his body has delighted children with an abundance of curiosity, helpfulness, and a huge desire to learn. In each story Spot, the inquisitive puppy, embarks on a small voyage of discovery, gently introducing children to the wider world. Spot the Dog has starred in the animated television series, The Adventures of Spot and Spot's Musical Adventures. Today, Spot continues to introduce children to new experiences through friendship and play.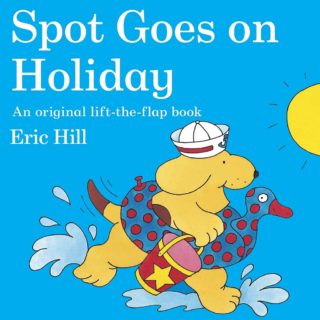 Spot and his parents go to the seaside and discover all the fun that can be had in the water and on the beach, in 'Spot Goes on Holiday' by Eric Hill.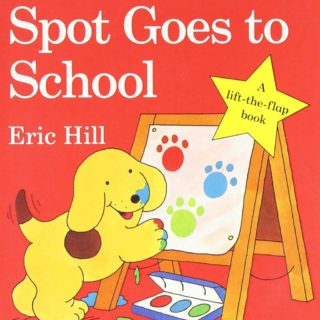 Spot's first day at school turns out to be an exciting adventure as he and his friends take their first steps into the world of learning, in 'Spot Goes to School' by Eric Hill.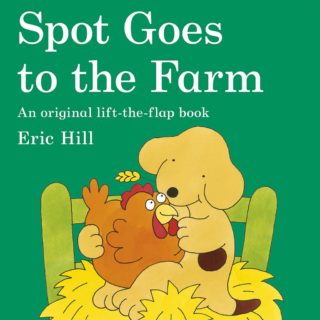 Down on the farm, Spot goes in search of the new baby piglets, finds a basketful of kittens as well and meets farm animals in this classic book, 'Spot Goes to the Farm' by Eric Hill.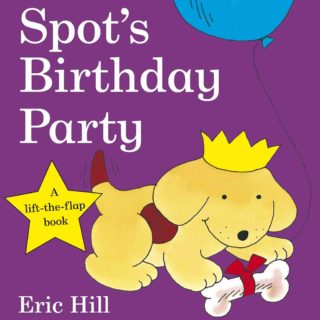 Spot plays an exciting game of hide-and-seek at his first birthday party, in 'Spot's Birthday Party' by Eric Hill.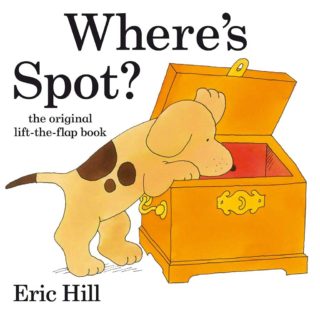 Join the hunt to find lovable puppy, Spot, in Eric Hill's first ever lift-the-flap tale! Lift each flap to find all sorts of funny animal surprises, before discovering where cheeky Spot has been hiding, in 'Where's Spot?' by Eric Hill.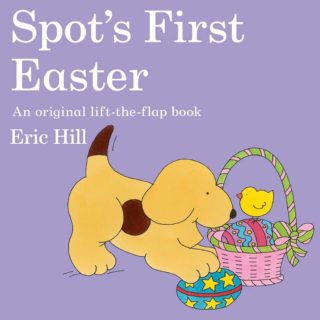 Spot goes on an exciting Easter hunt in 'Spot's First Easter' by Eric Hill.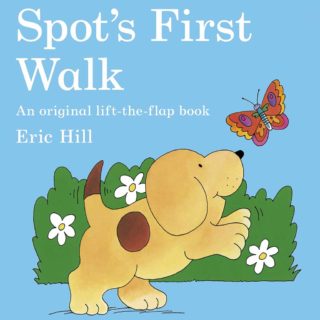 Spot discovers all sorts of exciting new things when he goes on his very first walk in 'Spot's First Walk' by Eric Hill.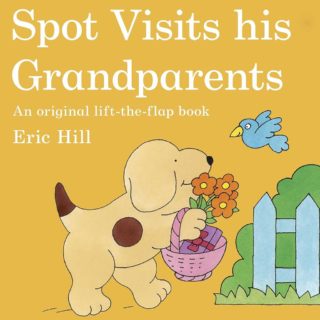 Spot spends a day at his grandparents' home and plays with grandma and grandpa and has fun finding out what his mum, Sally, did when she was a pup in 'Spot Visits His Grandparents' by Eric Hill.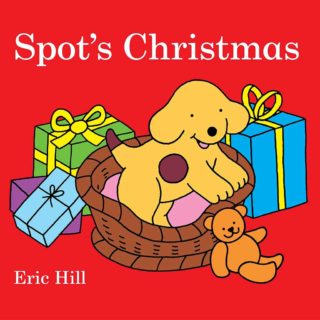 It's Christmas! Spot decorates the tree and wraps presents. Then he hangs up his stocking and waits for Santa, in 'Spot's Christmas' by Eric Hill.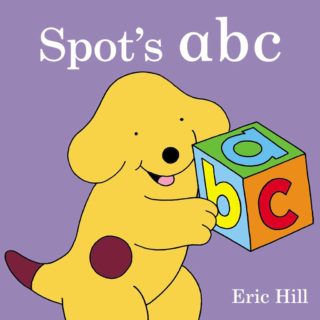 Spot shows off his knowledge of the alphabet in this bright, bold board book, designed to teach toddlers their ABCs with twenty-six familiar words and objects, from apple to Spot to zebra, in 'Spot's ABC' by Eric Hill.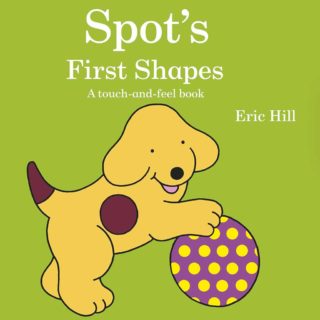 Spot shows off his knowledge of shapes in this bright, bold touch and feel board book, designed to teach young children how to identify shapes and engage tactile interaction, in 'Spot's First Shapes' by Eric Hill.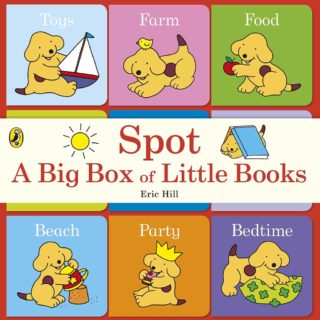 Spot's big box of little books feature titles - Toys, Farm, Food, Friends, Park, Family, Beach, Party, and Bedtime.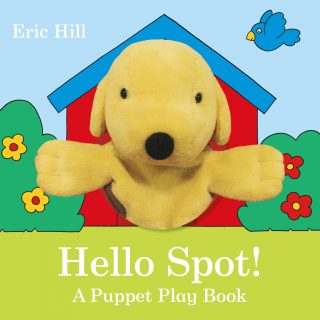 A super-fun interactive book with a gorgeous and soft Spot plush hand puppet that is great for storytelling and encourages children to sing, bop, nod and wave along with Spot and his friends, in 'Hello Spot! A Puppet Play Book' by Eric Hill.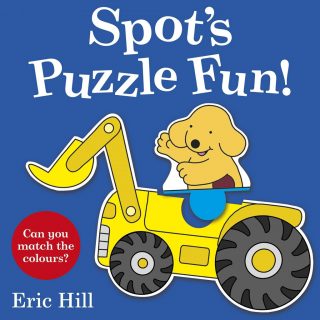 Spot and his friends each have their favourite vehicle - a digger, a train, a car and a tractor. But with the chunky press-out pieces in this super fun puzzle board book, the friends can share their favourites and try something new with a colour matching game. Press out the puzzle pieces and fit them together to create lots of different combinations - a book to read and to play, in 'Spot's Puzzle Fun' by Eric Hill.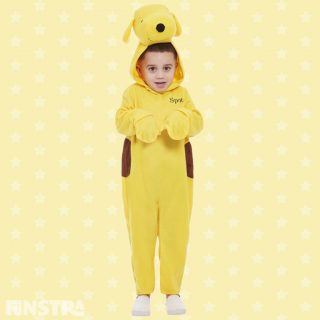 Dress up as Spot the Dog from the classic children's book series. Spot is the perfect character for Book Week or for pretend play and dress ups, parties, fancy dress and Halloween.