'Sunny days, sweeping the clouds away! On my way, to where the air is sweet. Can you tell me how to get to Sesame Street?' The fun and much loved, Jim Henson Muppet characters, with Elmo, Big Bird, Cookie Monster, Oscar the Grouch, Bert, Ernie, Grover, Abby Cadabby, Zoe, Count von Count and Snuffy have entertained preschoolers for decades. Explore the educational world of toys, games, costumes, bedding and merchandise at Funstra.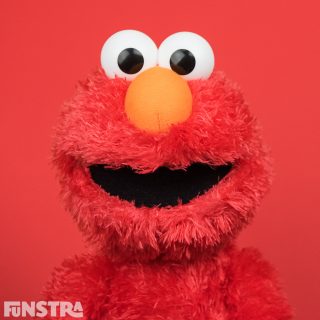 Elmo Stuffed Toy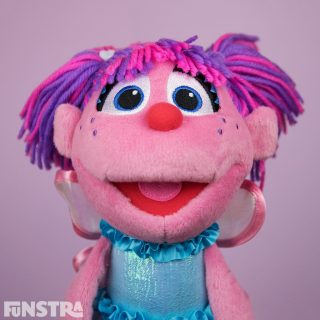 Abby Cadabby Stuffed Toy
Zoe Stuffed Toy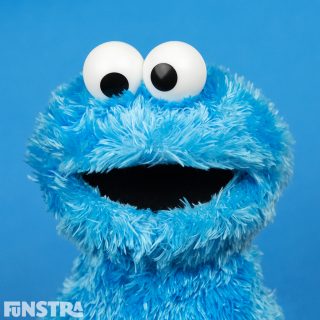 Cookie Monster Stuffed Toy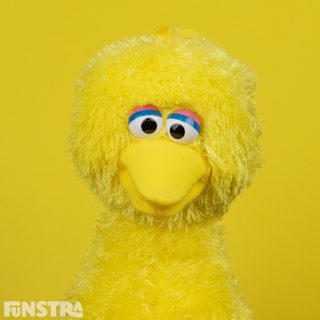 Big Bird Stuffed Toy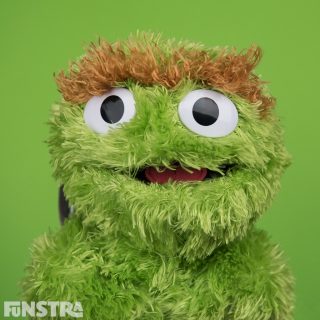 Oscar the Grouch Stuffed Toy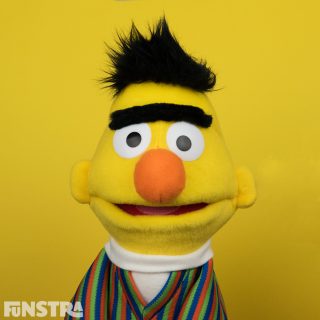 Bert Stuffed Toy
Ernie Stuffed Toy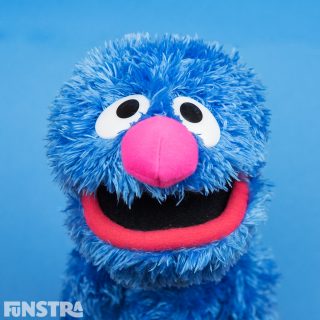 Grover Stuffed Toy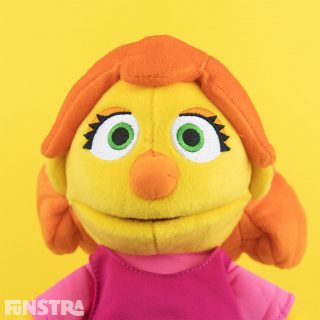 Julia Stuffed Toy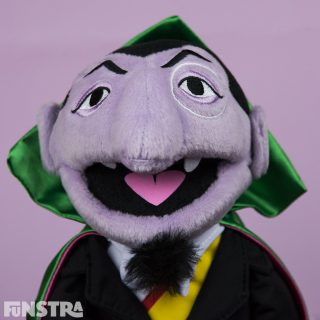 Count von Count Stuffed Toy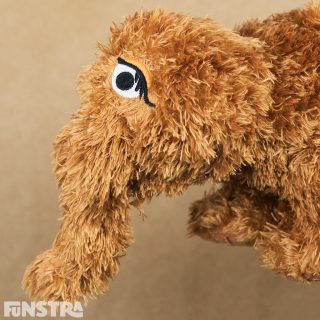 Snuffy Stuffed Toy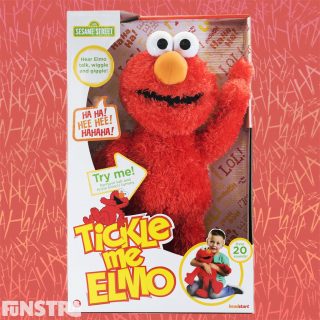 Elmo just loves to be tickled! Tickle Me Elmo talks, wiggles & giggles. With over 20 Elmo sounds, the more you tickle Elmo, the harder he laughs and wiggles.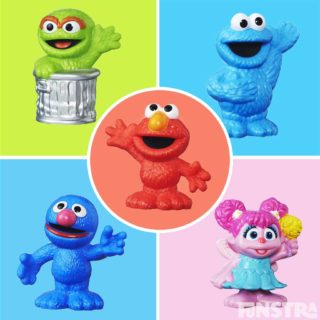 Little hands can take these cute miniature Playskool Sesame Street figures of Elmo, Cookie Monster, Grover, Oscar and Abby Cadabby from Hasbro on big adventures.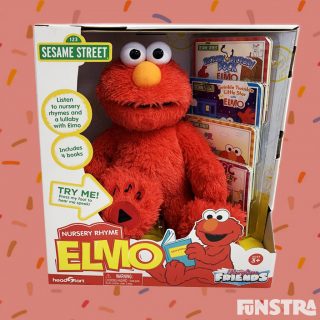 Read along with Sesame Street's Elmo Sorty Time. You and Elmo can read the nursery rhyme story books together!
Sesame Street is a longtime children's favourite television produced by Sesame Workshop that has entertained and educated children since 1969. Big Bird leads a cast of Jim Henson's Muppet characters with Elmo, Cookie Monster, Bert and Ernie, Oscar the Grouch, Grover, Abby Cadabby, Zoe, Count von Count, Mr. Snuffleupagus and many more that teach preschoolers about the alphabet, numbers and colours, through the use of animations, short films and humor.
Meet the Characters

Elmo

Big Bird

Cookie Monster

Abby Cadabby

Grover

Bert

Ernie

Zoe

Count von Count

Telly Monster

Rosito

Mr. Snuffleupagus

Oscar the Grouch

Slimey the Worm

Grundgetta

Prairie Dawn

Julia

Two Headed Monster

Super Grover

Mr. Johnson

Guy Smiley

Hoots the Owl

Louie

Barkley

Mae

Kermit the Frog

Sherlock Hemlock

Forgetful Jones

Herry Monster

Gladys the Cow