Paddington Bear is the friendly bear from darkest Peru—with his old hat, battered suitcase, duffel coat and love of marmalade—has become a classic character from British children's literature and popular culture in the children's television series and movies. Paddington Bear has an endless capacity to innocently get into trouble, but always tries his best to make things ringht again. The kindhearted bear was discovered in London Paddington station, by the Brown family that adopted him, and gave him his full name, 'Paddington Brown'.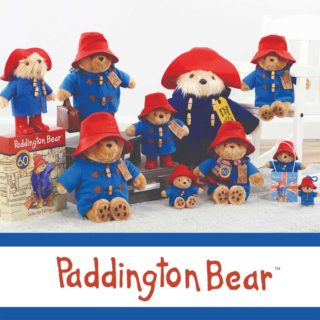 Paddington Bear Classic collection to commemorative the 60th Anniversary of the late Michael Bond's best-selling storybook character. Created from the highest quality super soft fabrics with exquisite detailing.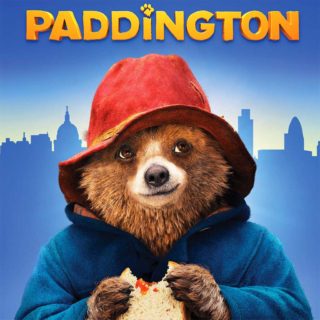 A wise bear always keeps a marmalade sandwich in his hat in case of emergency!' A young bear travels to London all the way from Peru in search of a home. Finding himself lost and alone at Paddington Station, he meets the kindly Brown family, who offer him a temporary haven.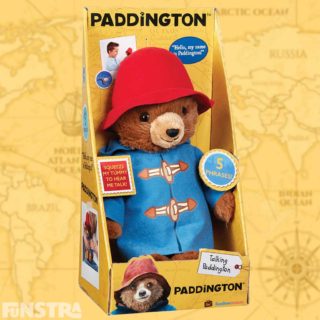 My Name Is Paddington Talking Toy from Rainbow Designs. Press his tummy to hear him say 'Hello my name is Paddington' and 'Roooaaar' just like in the movie.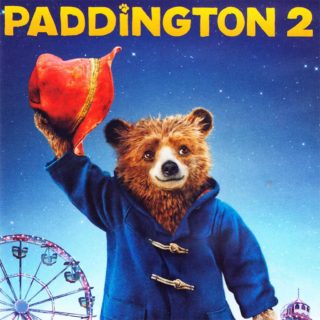 Paddington, now happily settled with the Brown family and a popular member of the local community, picks up a series of odd jobs to buy the perfect present for his Aunt Lucy's 100th birthday, only for the gift to be stolen.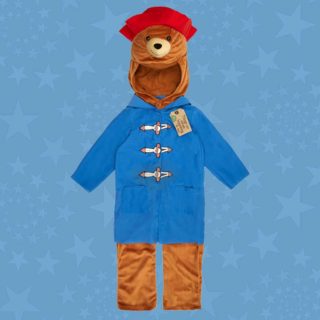 Your little cub can dress up as Paddington bear with this costume featuring Paddington's signature red hat and blue coat.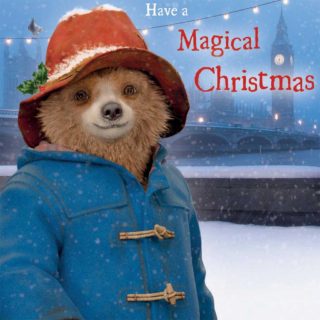 Have a Magical Christmas with Paddington bear!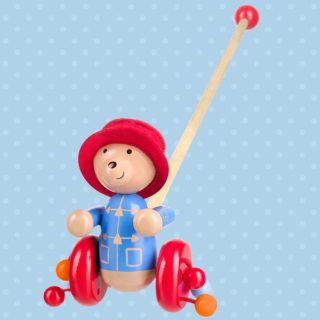 Join Paddington Bear on his many adventures and encourage those first steps with the perfect walking companion with a hand painted wooden push along toy from Orange Tree Toys.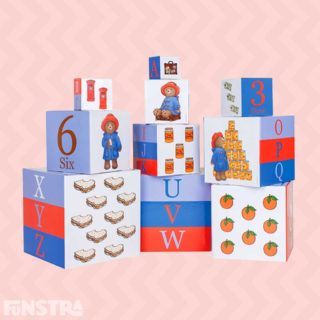 Paddington Bear Nesting & Stacking Learning Building Blocks are fun building and construction toys that help develop fine motor and problem solving skills and are bright and colourful educational toys to help children learn alphabet letters, numbers and visual perception.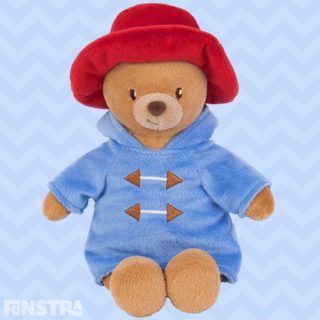 Adorable my first paddington bear plush soft toy for newborn babies made from soft velour of Michael Bond's timeless bear wearing his famous red hat and blue duffle coat with a hood and embroidered detailing.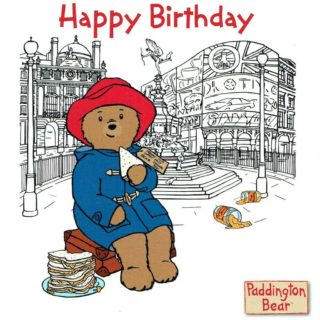 Happy birthday from Paddington Bear! Surprise your little one and give the gift of a Paddington Bear teddy bear.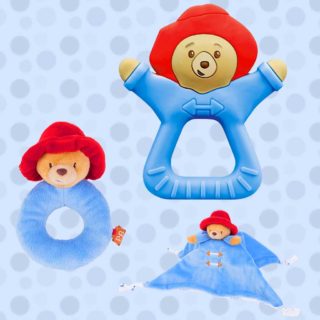 The Paddington baby range features a Paddington shaped teether, ring rattle, and a cuddly comfort security blanket that encourages eye-hand coordination.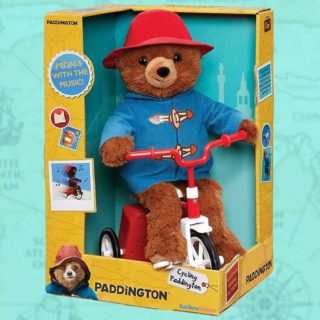 Cycling Paddington Bear is now off on his bike and ready for plenty of fun and adventuring as he cycles around randomly on his red bicycle to a catchy tune!