For over 100 years, GUND has been a leading plush toy manufacturer and is recognized worldwide for its innovation and high quality teddy bears and stuffed animals. GUND produces soft plush toys for some of the world's biggest brands, and is the licensed manufacturer for Pusheen the cat, Sesame Street and Disney, creating some of our favorite plushies of Winnie the Pooh bear, Tigger and Mickey Mouse.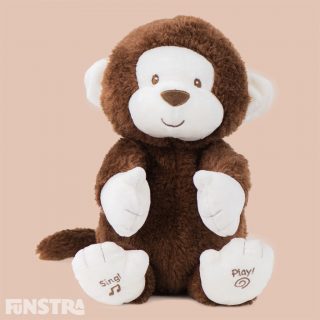 Clappy the Monkey entertains baby and sings 'If You?re Happy and You Know It' and encourages baby to clap their hands along with him. Clappy also includes light up cheeks for extra excitement and joins GUND's best-selling range of interactive plush friends for baby.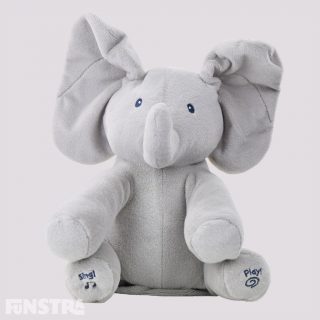 Flappy the Elephant has two play modes - plays peek-a-boo or hear the song 'Do Your Ears Hang Low?'. The animated plush elephant's ears flap during play to delight baby.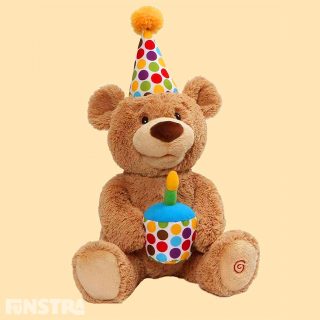 The animated Happy Birthday Bear delivers the brightest birthday smiles ever! Just squeeze his hand and the adorable plush pal will move and sing 'Happy Birthday' as the candle in the cupcake he's holding lights up. Then he'll even help the lucky birthday boy or girl blow the candle out.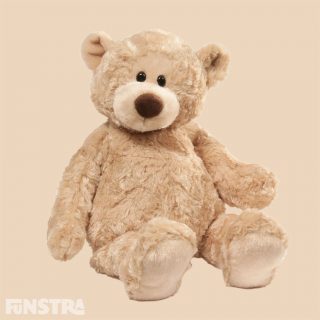 GUND's Manni bear is a super cute character bear with adorably floppy arms and legs and features distinctive rose-swirl fabric in beige that provides a luxury touch.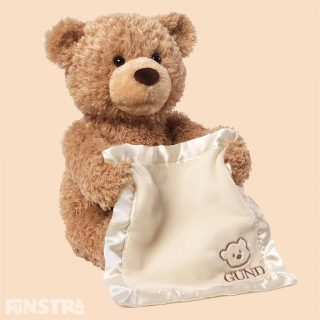 GUND's Peek-A-Boo Bear is a super soft friend ready for a game of peek a boo full of fun and giggles with baby. At the push of a button, the bear recites one of six different phrases with a moveable mout and hides behind the blanket before popping back out to delight baby with an interactive game of peek-a-boo.
Philbin has soft chocolate-coloured fur and a classic teddy bear look to be loved for generations to come. Sweet personality makes this bear impossible to resist, with embroidered paw pads. The world's most huggable since 1898.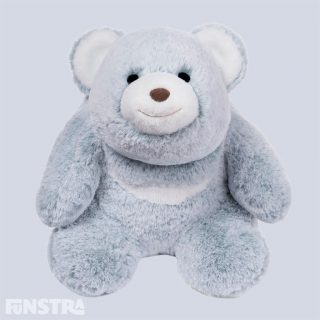 Snuffles is softer than ever with ultra-plush fabric that feels like snuggling a cloud! Features a unique crescent design that lets him look into your eyes with every hug.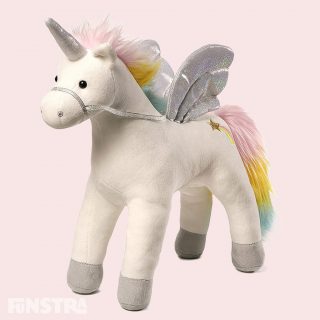 My Magical Sound & Lights Unicorn is a magnificent animated plush unicorn with rainbow and sparkle accents, featuring light-up wings and sparkling sounds when you pet its back.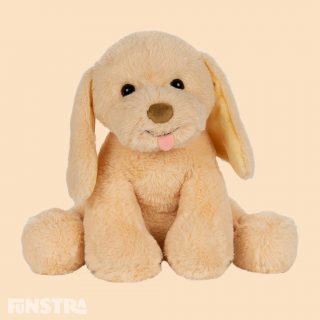 Puddles is a super-soft and cuddly interactive puppy who reacts to pets and cuddles just like a real dog! This animated plush feaures life-like movement and sounds. Pet his head and Puddles' head tilts and tail wags, while happily barking. Pet his back and Puddles head tilts and tail wags while whimpering. Touch his nose and listen to Puddles make slurping and kissing sounds.
About GUND
GUND is a leading manufacturer of huggable plush stuffed animals, distributing their lovable soft toys around the world, and was founded in 1898 by Adolph Gund. The GUND brand is well recognised for its quality and innovation in designing a premium range of plush cuddly characters with teddy bears, stuffed animals and animated musical toys. Holiday bears and seasonal characters are a delight to both young and old at Valentine's Day, Easter, Christmas and Birthdays, offering an adorable furry friend for every occasion.
GUND is best known for its teddy bears, but has also achieved numerous awards throughout its history for Flappy the Elephant, Rock A Bye Bear, Sleepy Seas Soothing Turtle, Cannoli Cream and Big Boe, just to name a few.
With over 1500 products from the Gund brand, Baby Gund and Gund Bears, featuring teddy bears, dolls, dinosaurs, dogs, cats, unicorns, bunnies, monkeys, elephants, foxes, pandas, polar bears and much more, there's a GUND stuffed animal for everyone.
Related Products: Pusheen | Sesame Street | Teddy Bears | Soft & Plush Toys | Stuffed Animals | Baby | Security Blankets & Comforters