Koalas are soft and cuddly creatures of Australia with a tendency to sleep nearly all day in tree branches of eucalypt woodlands and are a favourite animal of many. We have a selection of koala toys that consists of stuffed animals and soft plush toys from small to large. With world renowned brands such as GUND, Jellycat and more, you can find the perfect koala gift that koala lovers will adore.
Related Products: GUND | Soft & Plush Toys | Stuffed Animals | Teddy Bears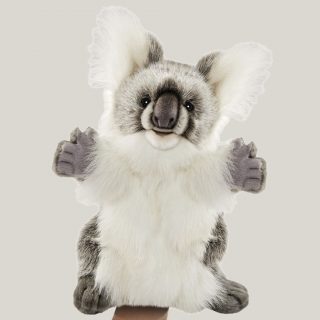 A soft and cuddly creature from down under, the Hansa Koala puppet looks realistic with a cute teddy bear like face and little paws with an extensive range of movement, this Koala hand puppet will bring the iconic Australian animal to life.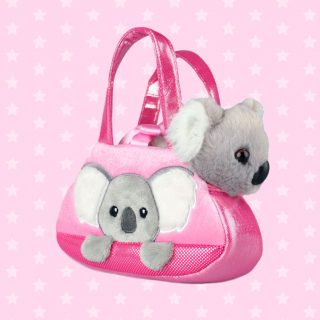 Fancy Pal Koala purse is beautifully created with pink shimmer fabric, beautiful embroidery and unique accents, and a soft removable cute and cuddly koala plush toy secured by satin ribbon, to keep the sweet animal friend from jumping out, the perfect comfort companion for interactive play.
GUND proudly presents the Baby Toothpick Koala Rattle that is inspired by one of our most-loved personality bears with a spoon shaped nose and fluffy ears, the ring rattle for babies is made from premium soft baby plush in grey with embroidered accents and is machine-washable.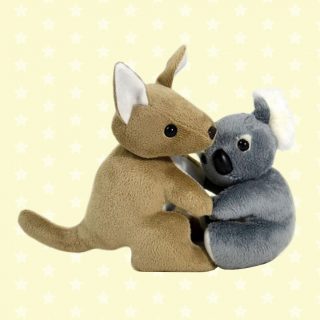 Best friends and native marsupials to Australia, the kangaroo and koala stuffed animals are hugging, snuggling and cuddling. Made by Jumbuck with ultra-soft finest plush material.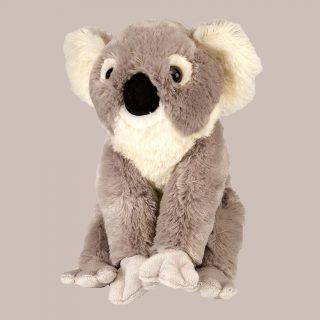 The Wild Republic Koala plush toy is a heart-warming stuffed animal with the lifelike appearance of a cuddly teddy bears that live in the eucalyptus forests of Australia. Wild Republic realistic stuffed toys are as close as you will get to wildlife, zoo animals and outdoor life.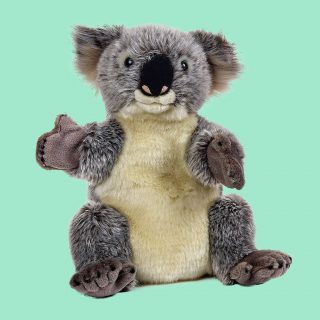 Little ones can explore the wonder of the animal kingdom with this Koala Plush Hand Puppet by National Geographic made of high quality plush, fully lined and filled. The koala puppet is ideal for story-telling or or cuddling. National Geographic supports vital exploration, conservation research and education projects.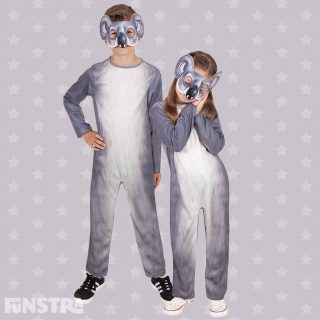 An iconic Australian marsupial, the cute and cuddly grey Koala is a symbol of our rugged country of Australia. A focus of many Australian children's books, poems and TV shows, it is one of our true natives. The Koala is a perfect animal for costume dress up days at school or kindergarten, as well as Book Week.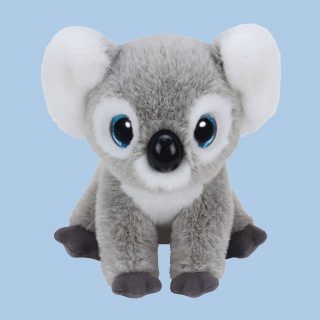 Inspired by Australia's wildlife and native bush, the KooKoo plush koala beanie boo is from the Ty Collection Beanie Babies Collection. With furry ears and gleaming eyes, the koala beanie baby is the perfect addition to your child's toy box.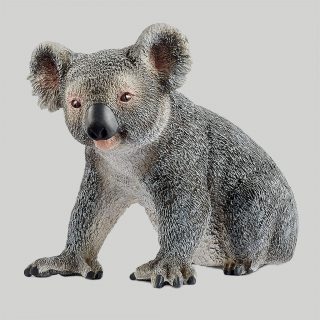 Koala bears are quite the sleepy heads, spending about 14 hours each day taking extensive naps. The rest of the time, they are busy eating eucalyptus leaves, consuming about a kilogram of them every day. The Schleich koala figure is modelled with attention to detail, hand-painted with care, and provides educationally valuable playtime for kids.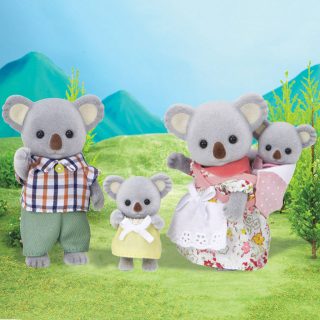 Meet the Outback Family from the Sylvanian Families collection. The koala family features Father Bruce, Mother Carissa, Sister Joey and Baby Addie. These miniature animal figures have articulated arms, legs and head and are made of plastic with a high quality thin fabric giving them a soft 'velveteen' surface. Perfect for child development during pretend play and story-telling.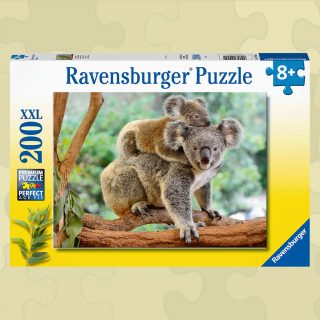 Ravensburger Puzzle showcases a koala with baby joey on her back. The 200 piece jigsaw puzzle enhances cognitive development and problem solving skills.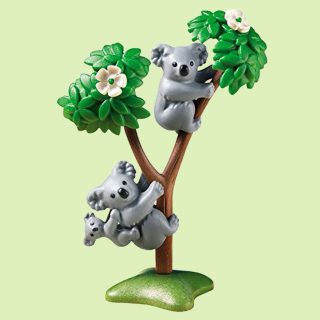 Enjoy an afternoon nap with the Koala Family from Playmobil. The building kit playset includes two adult koalas, one baby koala, and tree with flowers. Young animal lovers will have a blast with this hands-on animal set that encourages children to explore and learn while having fun.