The Best Children's Story Books to Read with a Koala Plushie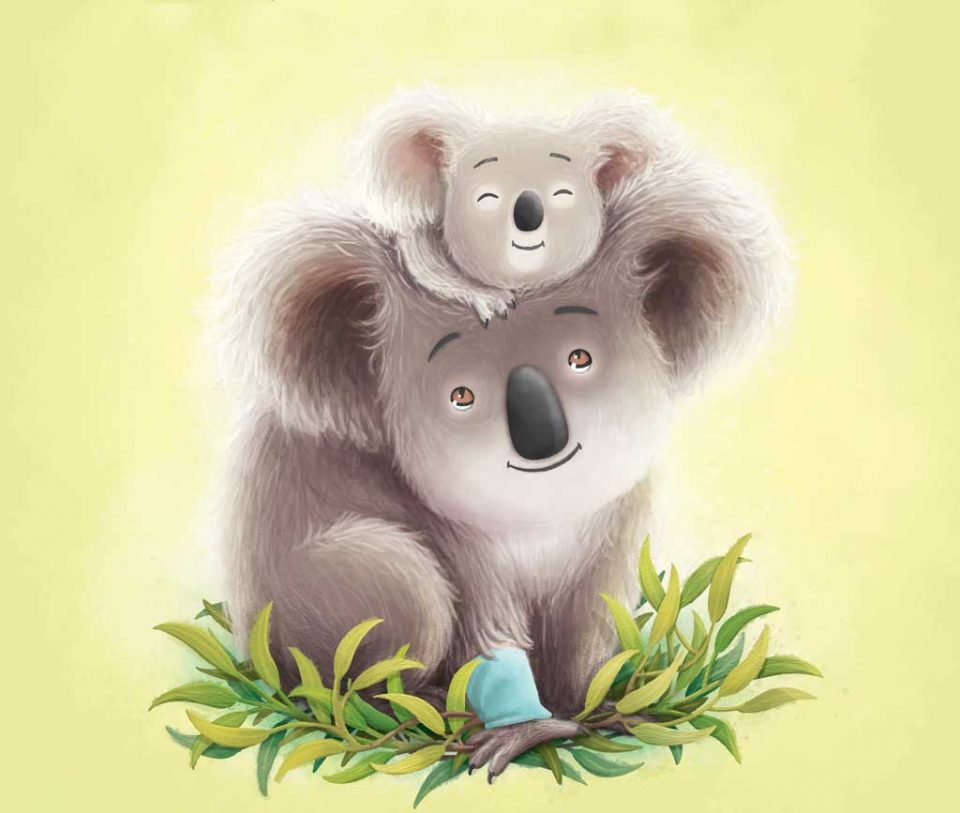 Koalas are not just cute and cuddly animals for children to play with, but can engage and entertain kids too. Role playing koala stuffed toys to tell stories can help to make children's books like 'Koala Lou', 'Mother Koala knows best and other Australian Animal Stories' or 'Baby Koala Rescue' come to life.
Sharing a story with your child's soft and cuddly koala plush toy can help child development and improve your child's reading, communication and vocabulary skills. A much loved koala toy could be the perfect learning companion for children to practice their reading and storytelling skills. And if your child has an interest in koalas or Australian animals, then children's books that feature a koala theme are the perfect book to entertain them.
We've compiled a selection of some our favorite story books for children featuring the cute and cuddly koala. Children can experience story time together with their favourite koala toy and take them along on their imaginative adventures as they turn the pages of these koala theme children's books.
Written by Penguin Random House Australia and illustrated by Penny Min Ferguson
Nala the koala needs a new home, and she needs our help. Nala the koala has lost her home. She searches far and wide, but some places are too sandy, some are too smoky and some are just too scratchy! Where have all the trees gone? A sweet story that gently touches on displacement, finding your home and preserving precious environments. All royalties from sales of this book will be donated to WIRES to help protect koalas and other Australian animals in need.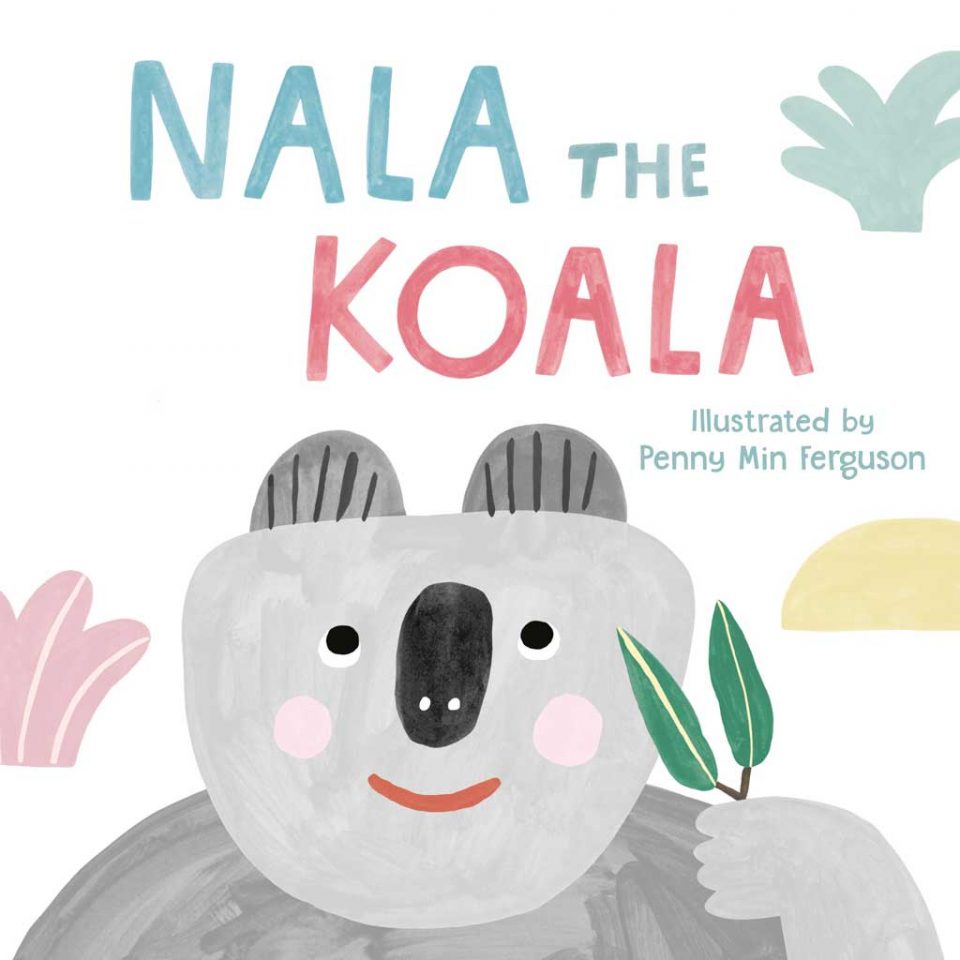 Written by Laura and Philip Bunting
This is the tale of one little koala, who has had quite enough of his eucalyptus diet. And so he goes on the lookout for some tastier tucker. A simple cautionary tale, highlighting the importance of moderation and balance.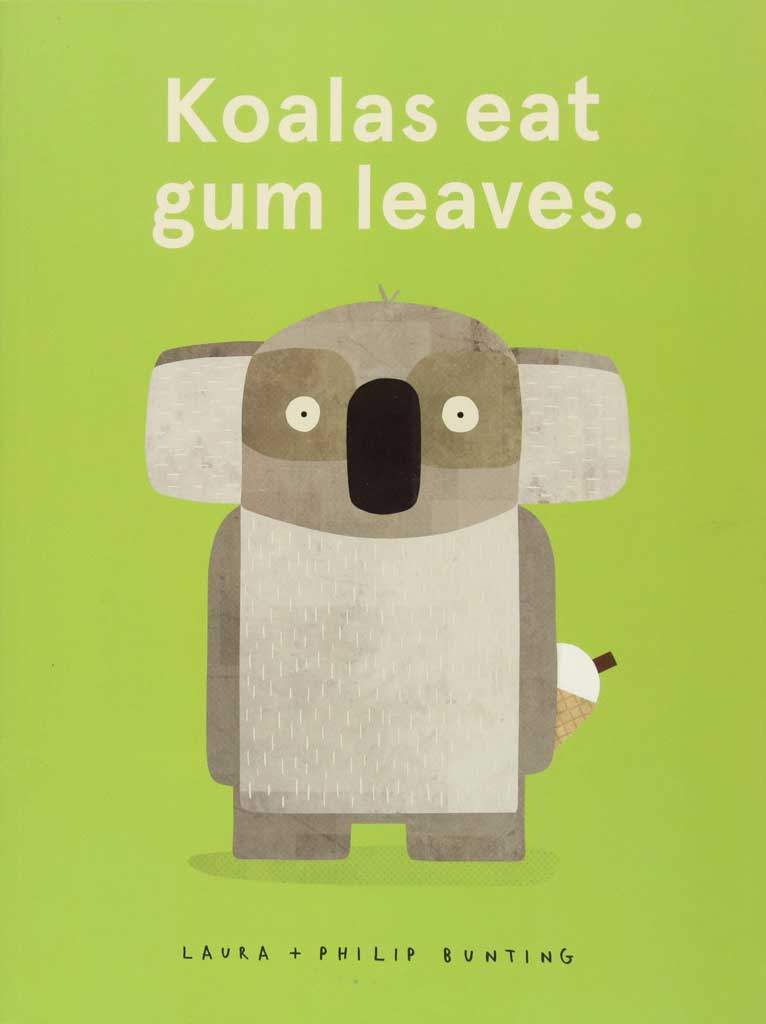 Written by Mem Fox and illustrated by Pamela Lofts
In this beautifully illustrated and fun-filled picture book, a young koala competes for her mother's heart when a new sibling is on the way–only to discover that families come in all shapes and sizes, and that there is no second place when it comes to love. Perfect for growing families or as a baby shower gift.
When Koala Lou's mother becomes so busy that she forgets to tell her firstborn how much she loves her, Koala Lou enters the Bush Olympics, intending to win an event and her mother's love all at one time.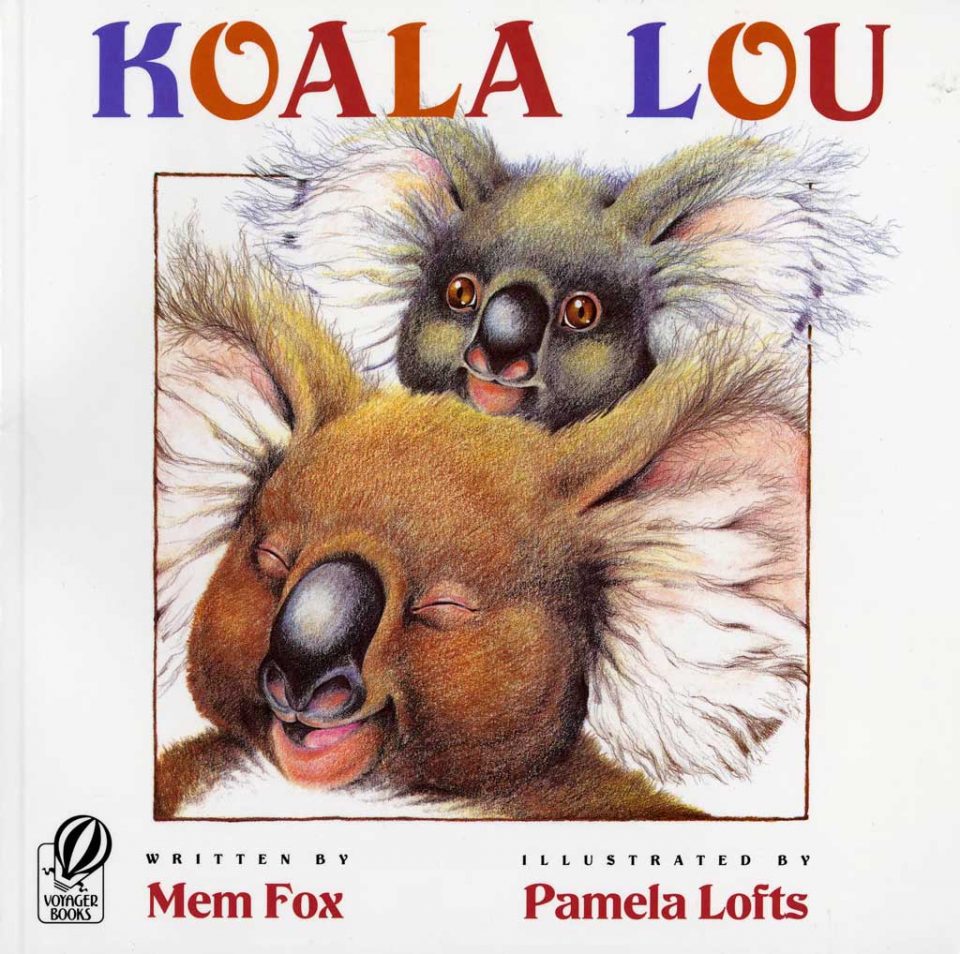 Written by Jackie French and illustrated by Matt Shanks
For too long koalas have been called bears. But this koala is out to prove to the world that he is bare! And that never, ever, ever can a koala be called a bear… From the internationally renowned author of the bestselling Diary of a Wombat comes a hilariously funny picture book that Jackie French has created with talented new illustrator Matt Shanks.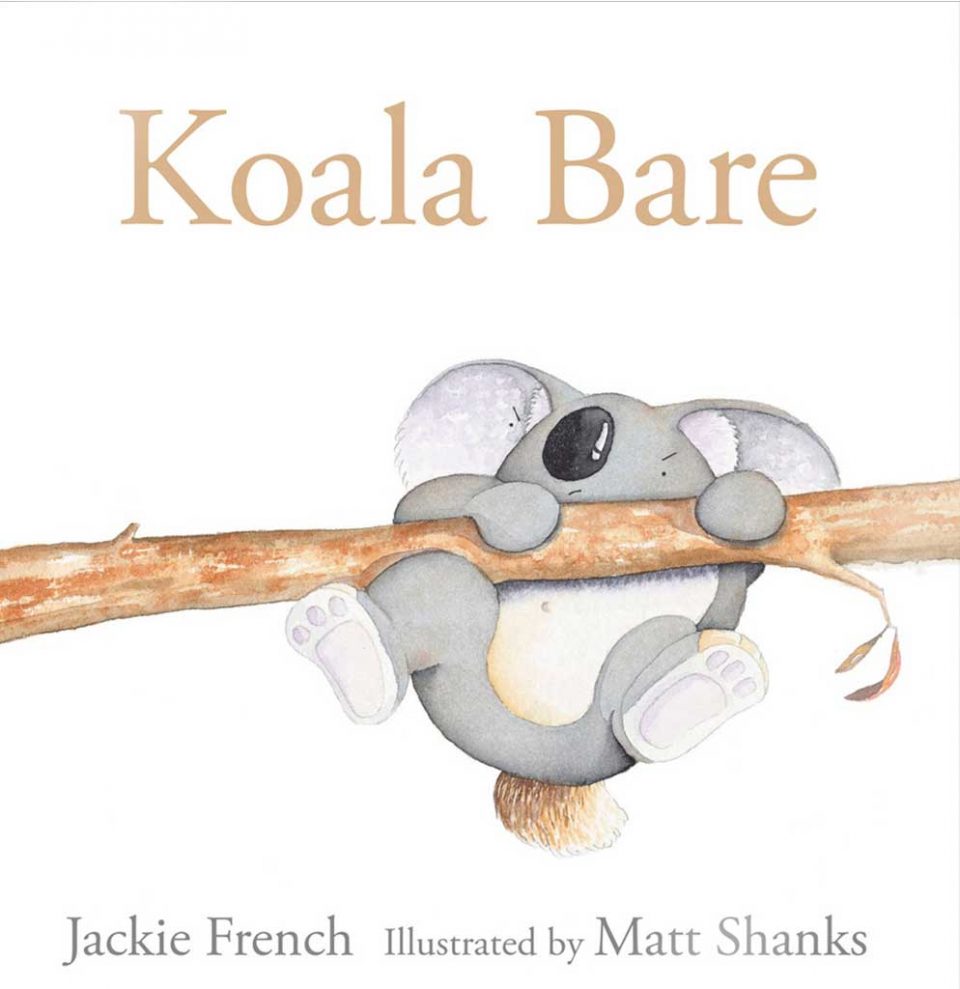 Written by Sean Ferrell and illustrated by Charles Santoso
What's not to love about a cute, cuddly… creepy toy koala? This is the story of a boy and the stuffed animal he just can't seem to shake. Adam does not like Koala. Koala is a little creepy. Adam tries explaining this to his parents. He tries putting Koala away—far away. He tries taking Koala on a long, long walk. Nothing works. Will Adam ever be rid of Koala?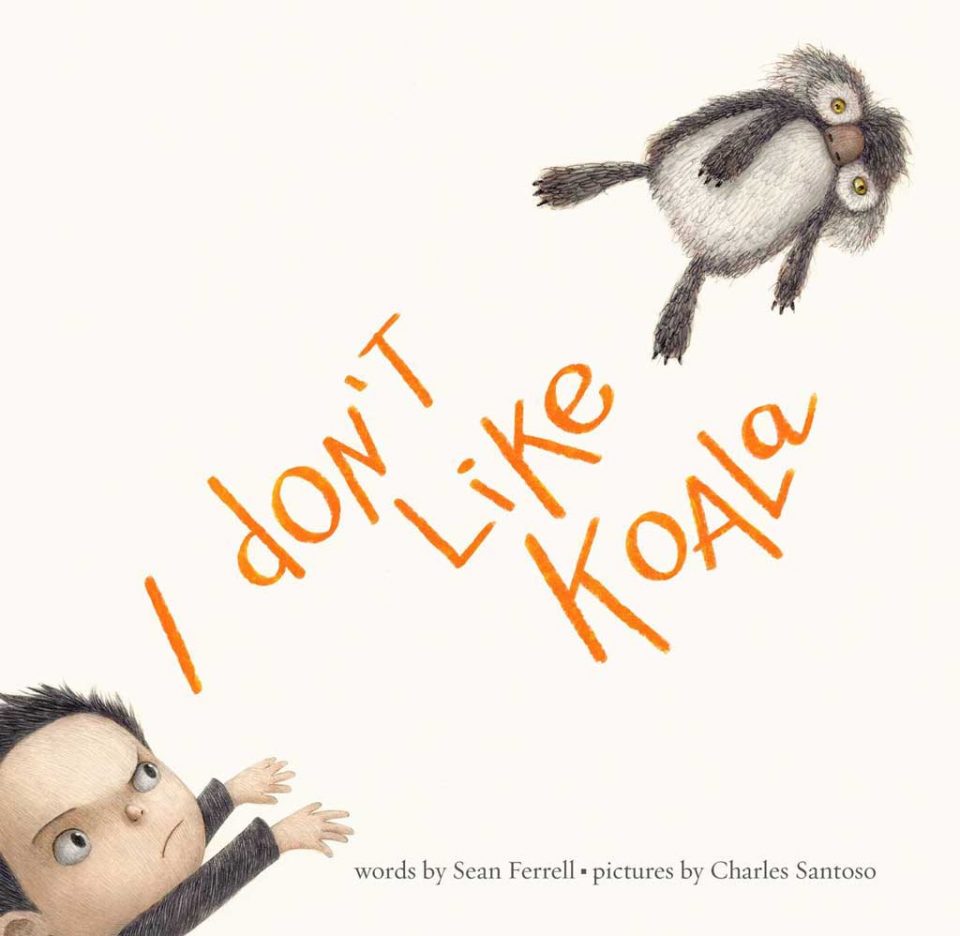 Written by Jackie French and illustrated by Matt Shanks
This Koala just has to be on top! I am top of every tree! Top is always best to be. And this koala is determined to be at the very top of everything. From a mast in the Sydney to Hobart yacht race to the Parliament House flagpole in Canberra, this koala travels around Australia and tops it all!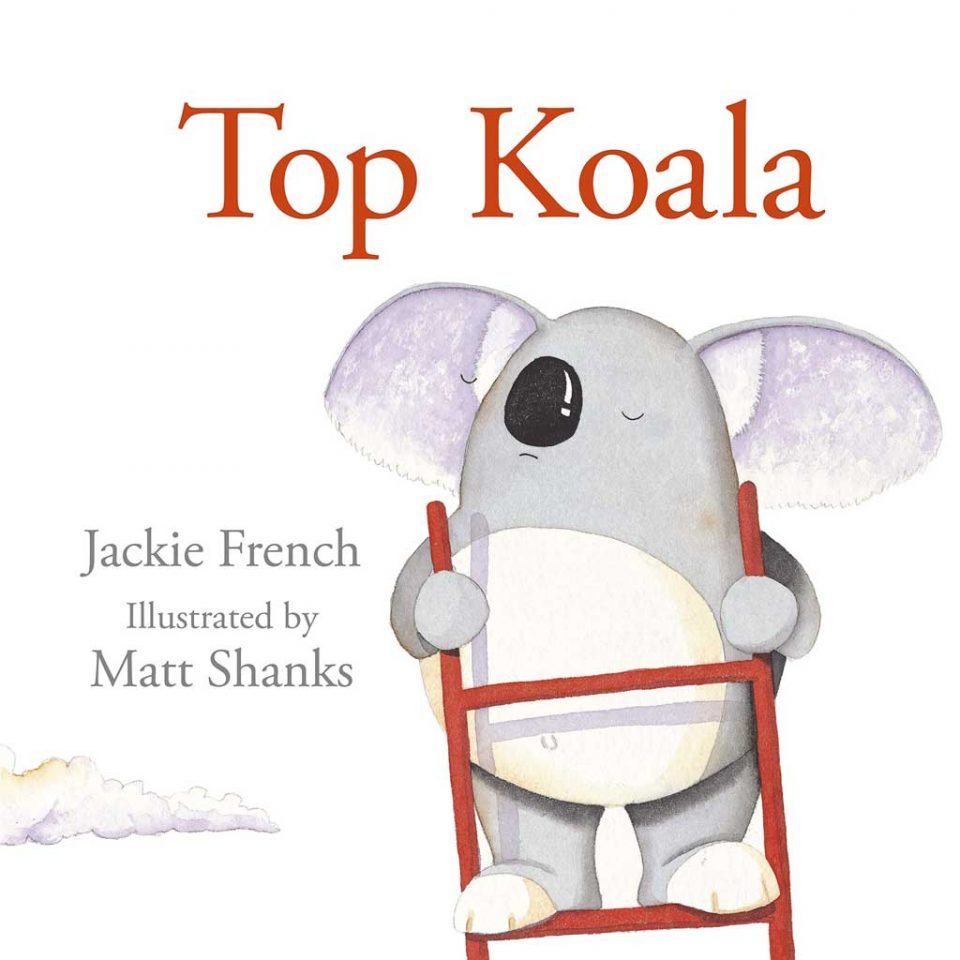 Written by Betty Salthouse and illustrated by Pip Westgate
This charming collection of short animal stories will be greatly enjoyed by any children who love native Australian wildlife. Written with Betty Salthouse's characteristic gentle humour, its short chapters make it a satisfying read for newly independent readers. It will also be enjoyed by older children (and adults!) who have been moved by the plight of Australian animals affected by the bush fires.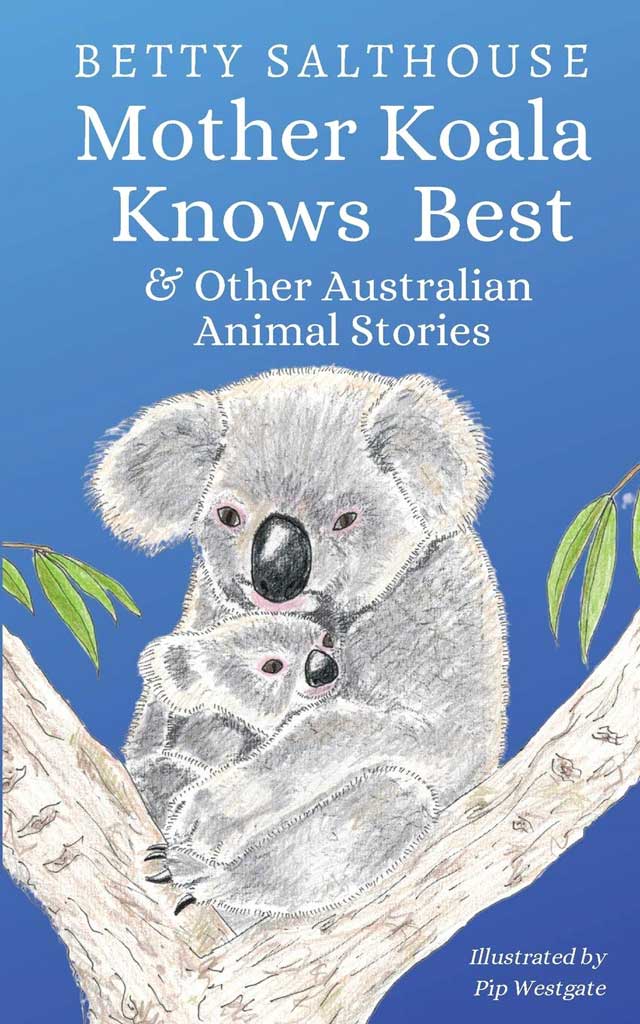 Written by Margaret Wild and illustrated by Bruce Whatley
One keen koala and all the animal friends are ready for school! Count along in this beautiful introduction to the fun of school from two of Australia's favourite award-winning picture book creators.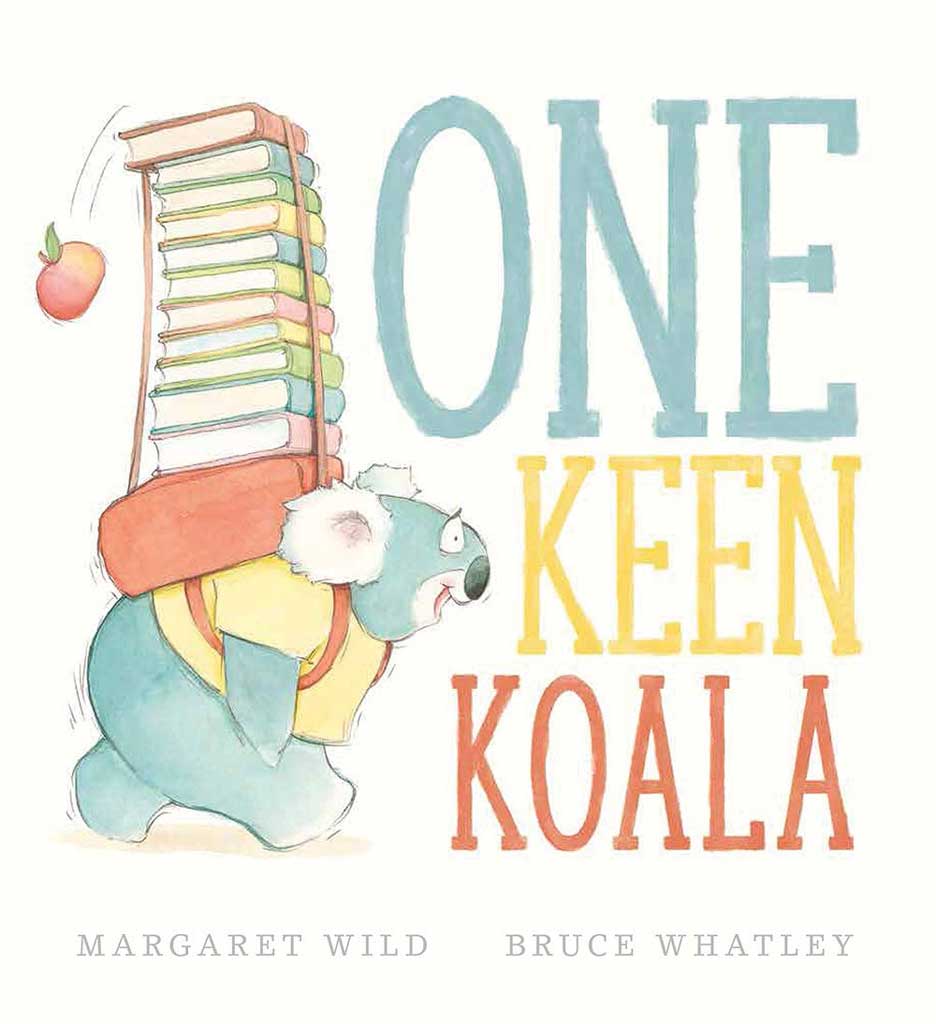 Written by Make Believe Ideas and illustrated by Stuart Lynch
You must never touch a koala… unless it's in this book! Meet the Australian animals in this new addition to our popular 'Never Touch… ' series. Adults and children alike will love reading the rhyme which warns of the dangers of touching the creatures… and then ignoring the advice! Innovative silicone touches feature on the cover and every spread, creating a truly tactile reading experience.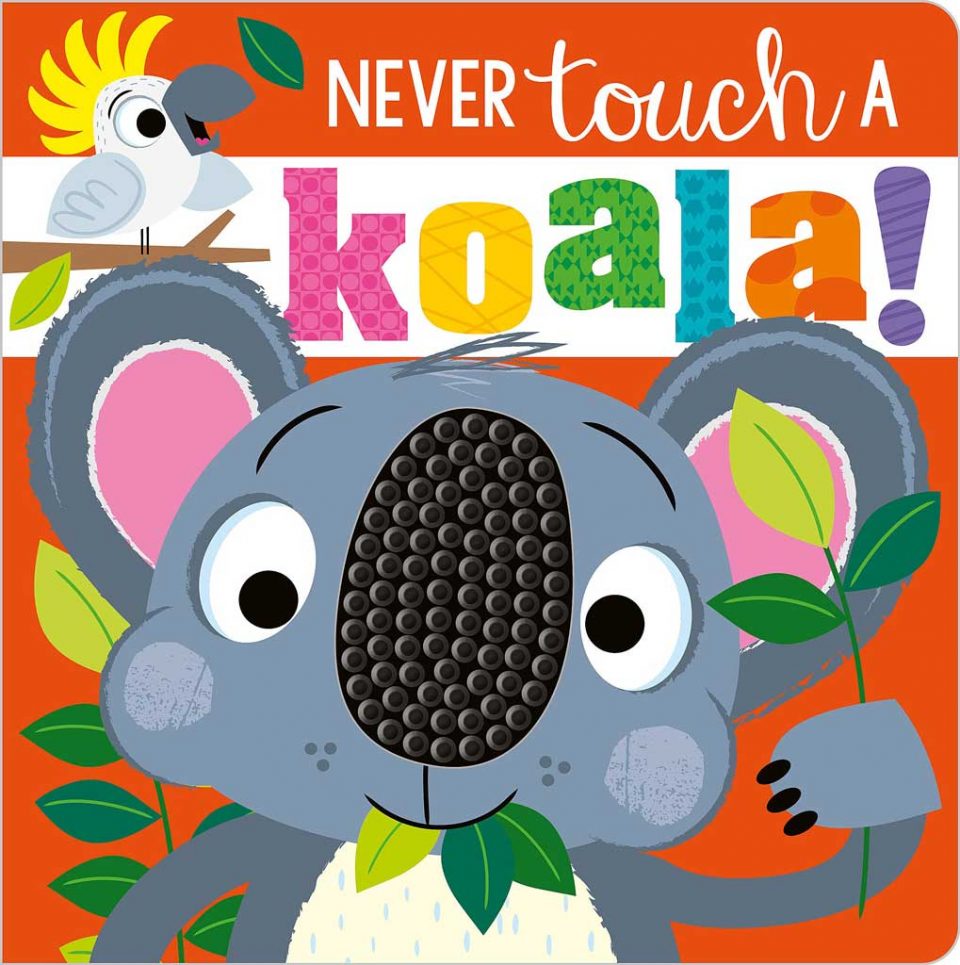 Written by Make Believe Ideas and illustrated by Stuart Lynch
A tragic bush fire sparks a beautiful friendship between a young girl and a baby koala. Ruby is dreading changing schools as her autism makes it hard to befriend other kids. But when her dog finds a baby koala and her family agrees to foster it, Ruby quickly becomes the koala's best friend. Ruby loves quiet and routine, which makes her a perfect koala carer! A talented artist, she names the koala Pablo – after her favourite artist. Through looking after Pablo, Ruby befriends a neighbouring girl who loves painting as much as she does. Soon Pablo is well enough to move to a koala kindergarten. But is Ruby ready to move to her own new school?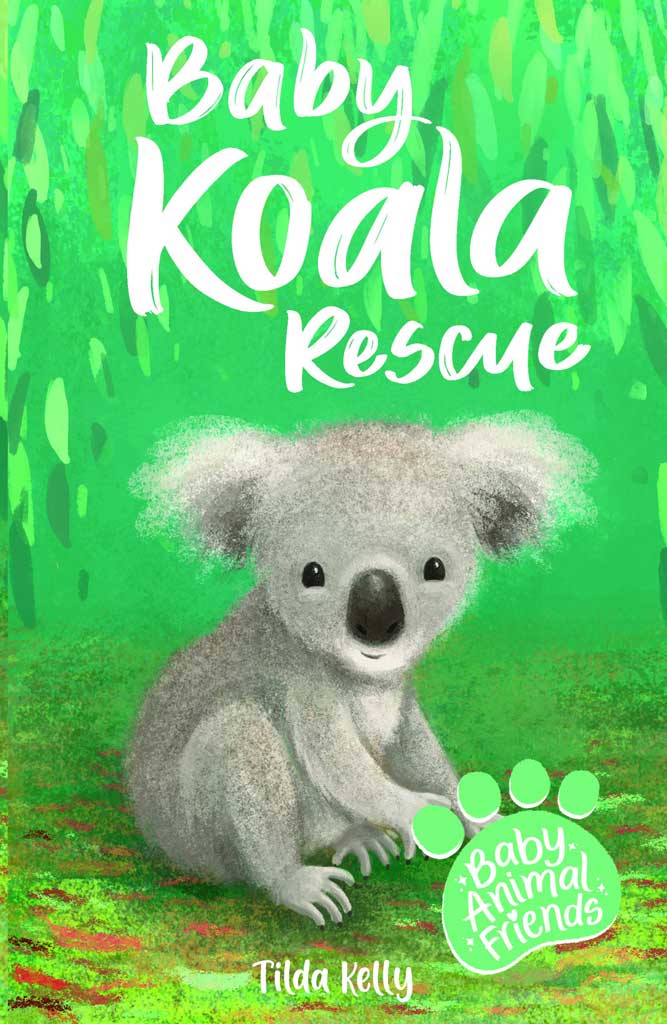 Written by Sophie Cunningham and illustrated by Anil Tortop
Based on a heartwarming true story. Tippy and her baby Jellybean live in a beautiful eucalyptus forest. One day, they wake up and sniff the air. It's smoky, hot and windy. Kangaroos and wallabies are bounding. Wombats are heading to their burrows. The cockatoos take off in an enormous flock. Tippy can't hop. Or run. Or fly. So she shelters her baby in the only way she can… This is the uplifting true story of a koala who saved her baby from a bushfire, and the dedicated vets who looked after them until they were healed and ready to go home.