The Best Children's Story Books about Teddy Bears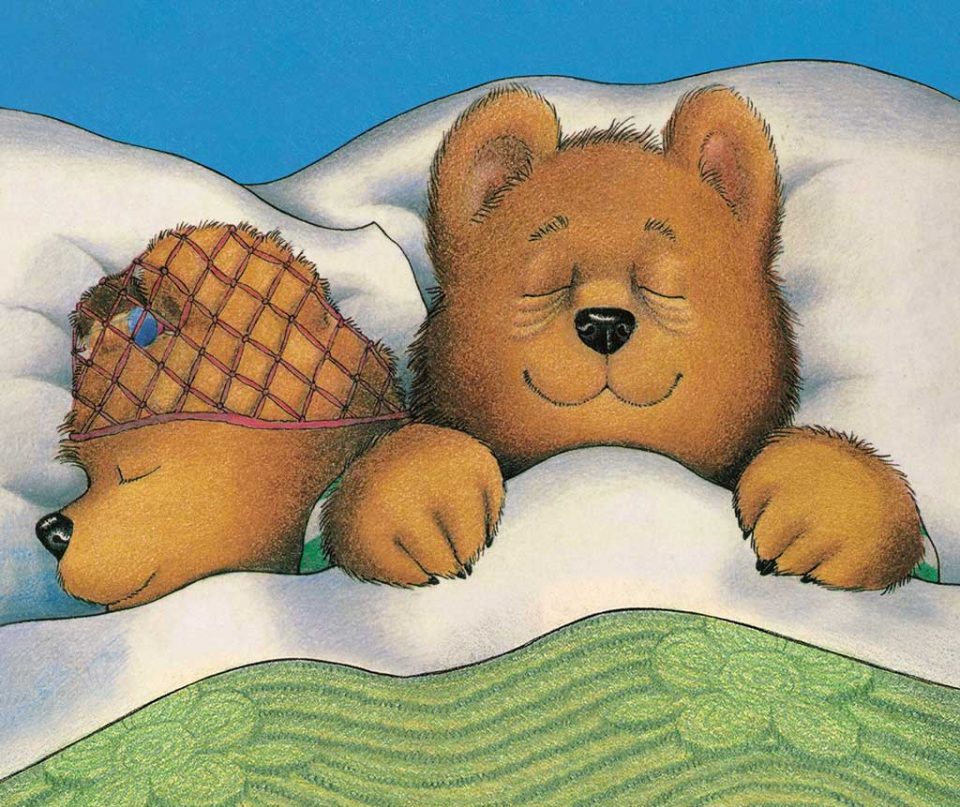 Teddy bears are not just a cute and cuddly toy for children to play with, but can engage and entertain kids too. Role playing teddy bears to tell stories can help to make children's books like 'I'm Going to Give You a Bear Hug', 'Where's My Teddy?' or 'Corduroy' come to life.
Sharing a story with a cuddly teddy bear, doll or favourite stuffed animal can help to encourage your child's reading and develop communication and vocabulary skills. A much loved teddy bear or soft toy could be the perfect learning companion for children to practice their reading and storytelling skills. And if your child has an interest in bears, then children's books that feature a teddy bear theme are the perfect book to entertain them.
We've compiled a selection of some our favorite story books for children featuring the classic cuddly teddy bear. Children can experience story time together with their favourite teddy bear and take them along on their imaginative adventures as they turn the pages of these teddy bear theme children's books.
Written by Amy Hest and illustrated by Anita Jeram
It was a dark and stormy night on Plum Street. In the little white house, Mrs. Bear was putting Sam to bed. Outside, the wind blows and the rain comes down. Inside, it is Sam's bedtime. Mrs. Bear reads him a story, tucks him in, and brings him warm milk. "Are you ready now, Sam?" she asks. "I'm waiting," he says. What else does Sam need before he'll go to sleep? Could Mrs. Bear have forgotten a kiss? This New York Times best-selling story by two of the most beloved picture book creators is available in a board book edition suitable for the youngest listeners.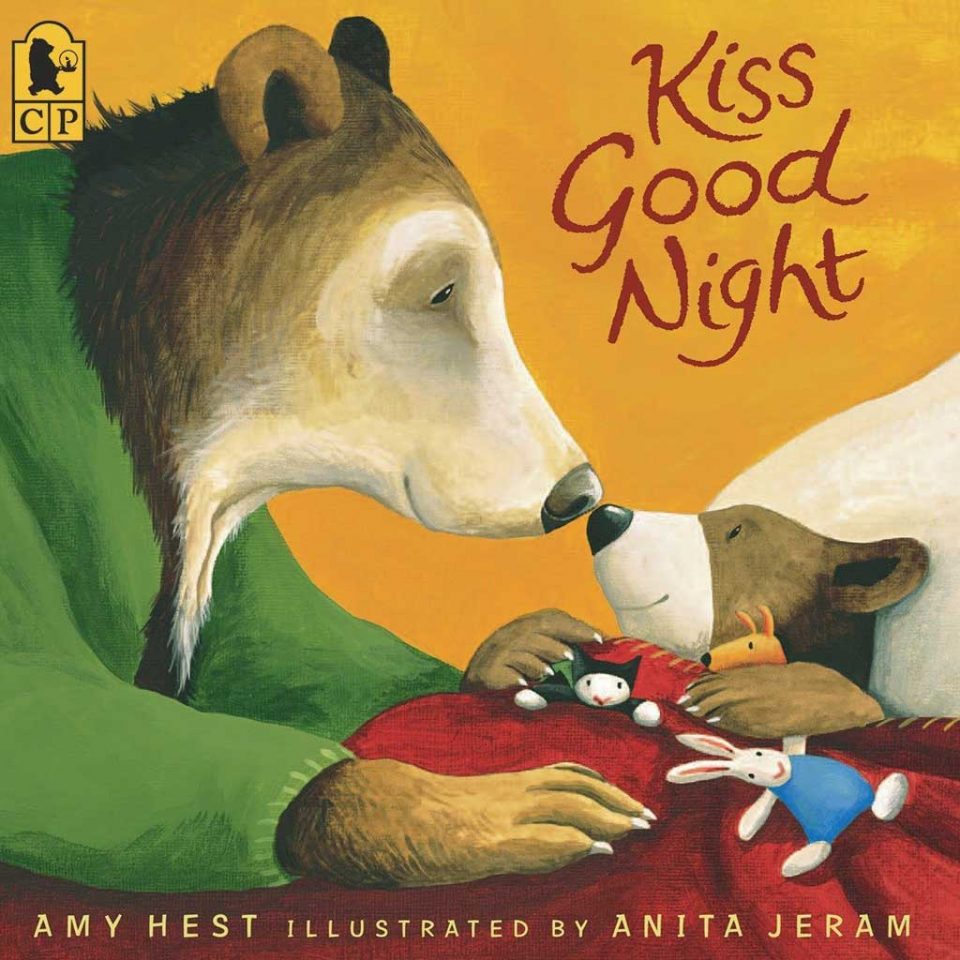 Written and illustrated by Jez Alborough
Eddy's lost his teddy, Freddy, so he goes off into the woods in search of the missing bear. The dark, horrible woods hold a gigantic surprise for Eddy, who discovers his teddy bear has grown much too big to cuddle. Could it be a case of mistaken identity? Fast-paced and fun, this comedy of errors from beloved children's illustrator Jez Alborough has spent two and a half decades delighting young readers — and earning its place among the picture book classics.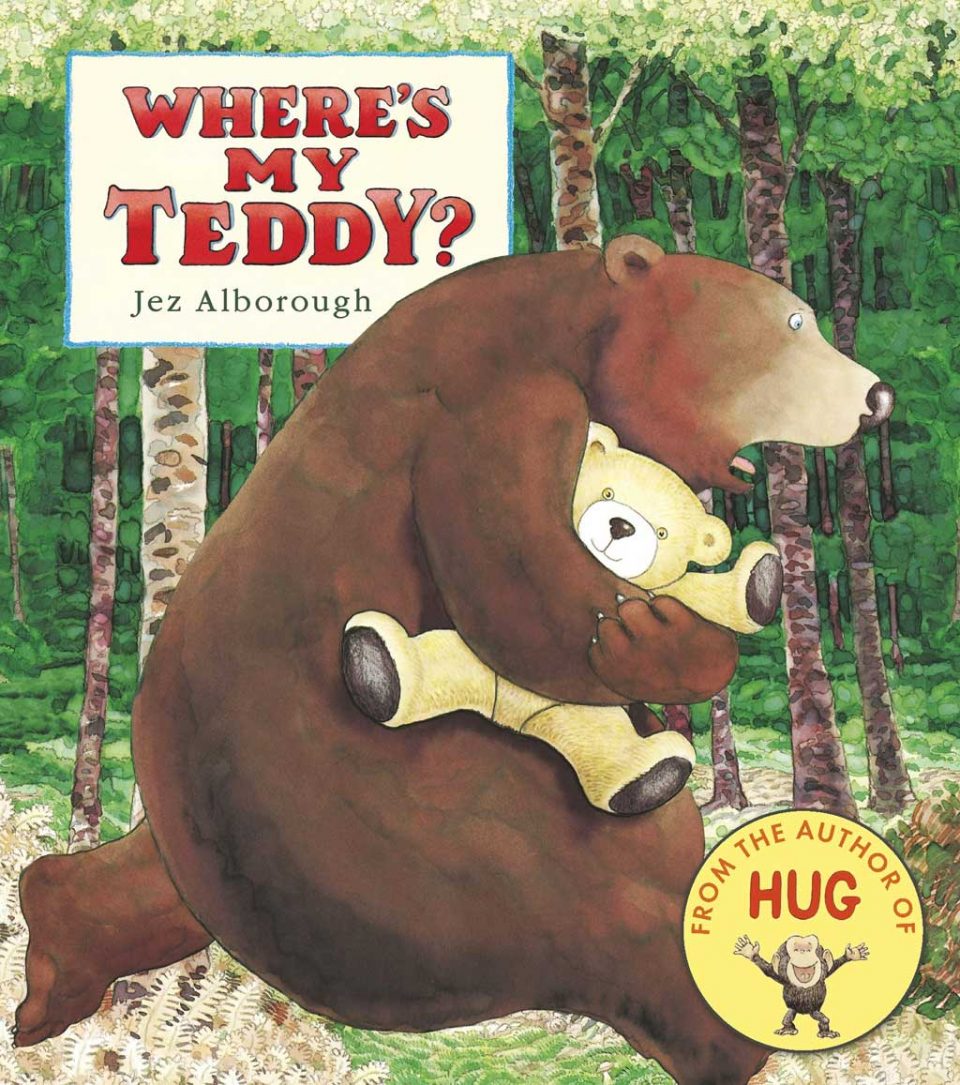 Written by Jimmy Kennedy and illustrated by Alexandra Day
Read (or sing!) your way through this favorite teddy-bear tale.
If you go down in the woods today You'd better go in disguise. For every bear that ever there was Will gather there for certain, because Today's the day the Teddy Bears have their picnic.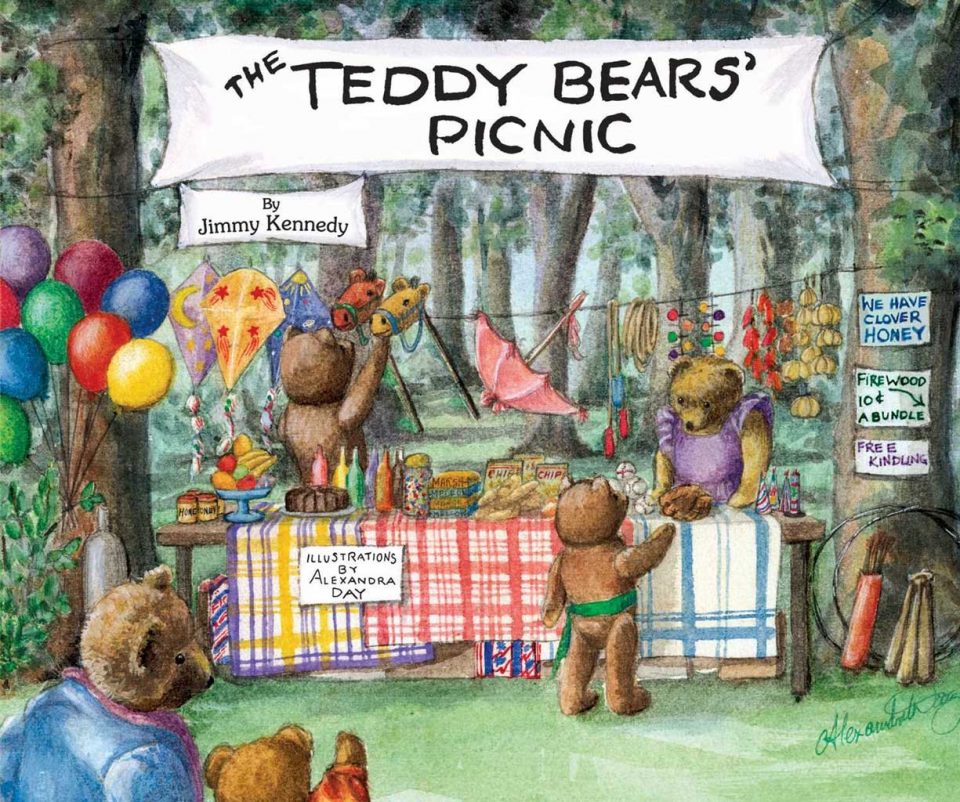 Written by Don Freeman
Don Freeman's classic character, Corduroy, is even more popular today then he was when he first came on the scene in 1968. This story of a small teddy bear waiting on a department store shelf for a child's friendship has appealed to young readers generation after generation.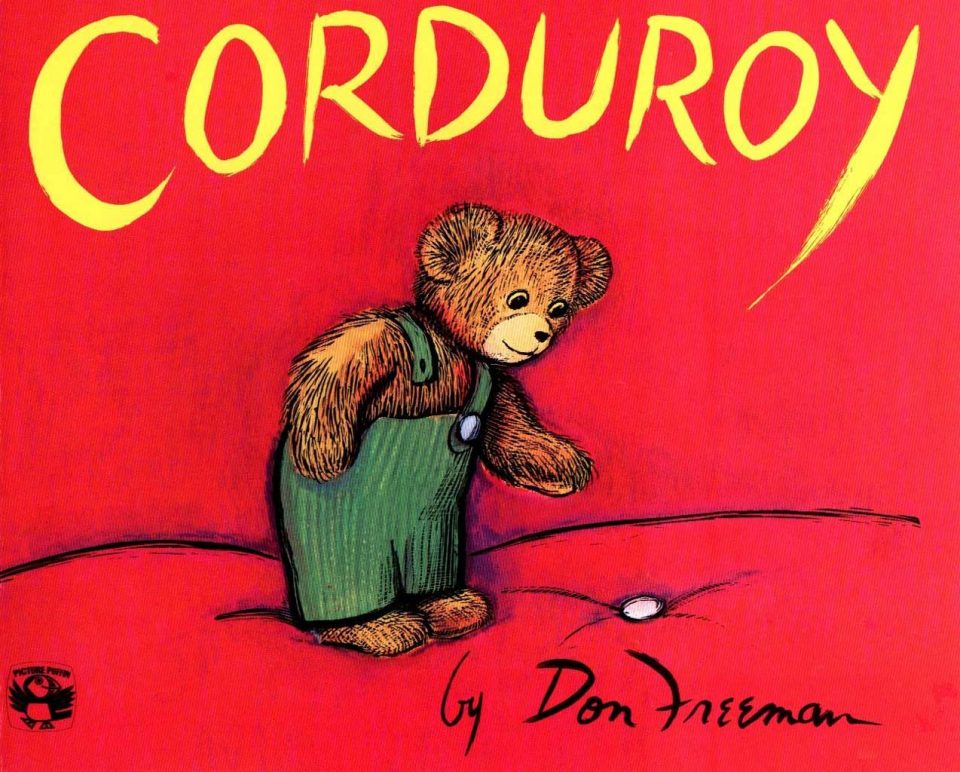 Written by David McPhail
The little boy and his teddy bear were always together. Every night, when the little boy went to sleep, his teddy bear was right there next to him. When the little boy went on a trip, his teddy bear went too―until one terrible day when the teddy bear was left behind…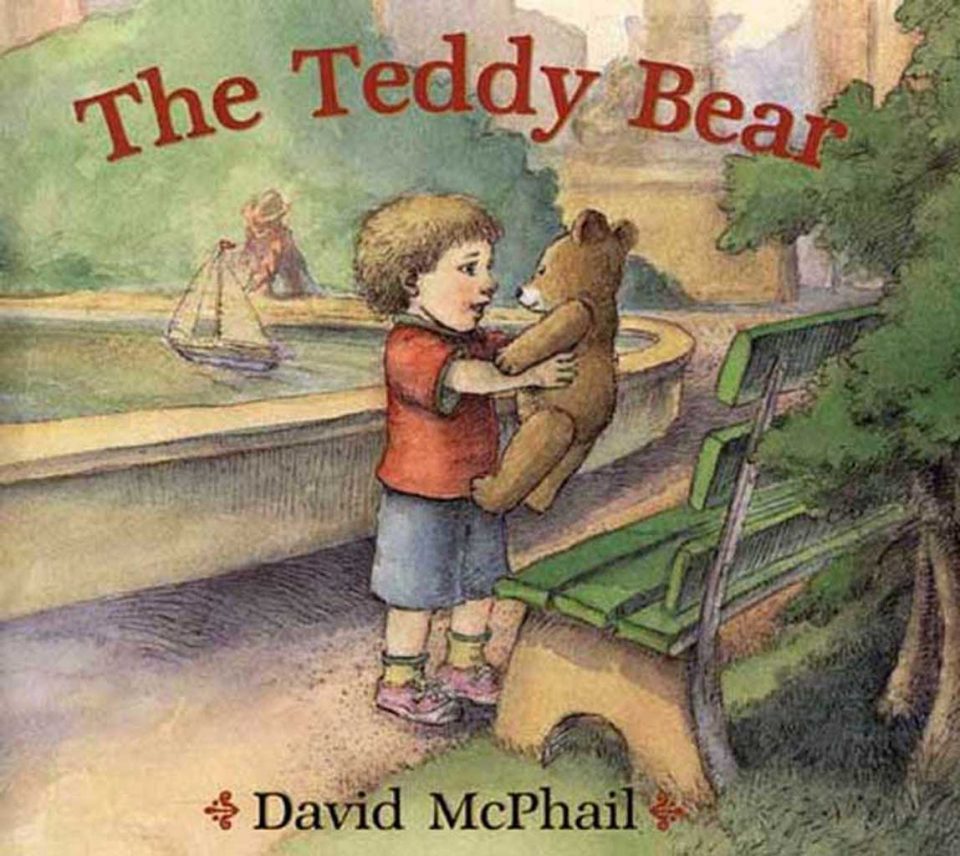 Written by James Sage and illustrated by Lisk Feng
The story goes that on a hunting trip in 1902, President Theodore "Teddy" Roosevelt refused to shoot a bear. "Me? Shoot that little fella?" he said. "Why, if I so much as ruffled his fur, I'd never be able to look my children in the eyes again!" When a political cartoonist shared the story in the newspaper, New York shopkeepers Rosie and Morris Michtom were impressed by the president's big, warm heart. So they decided to create a "Teddy" bear in his honor to sell in their store. The bear was so popular, they made another one. And another. Before they knew it, they had to build a factory to accommodate the demand: it seemed every child wanted a teddy bear of their own!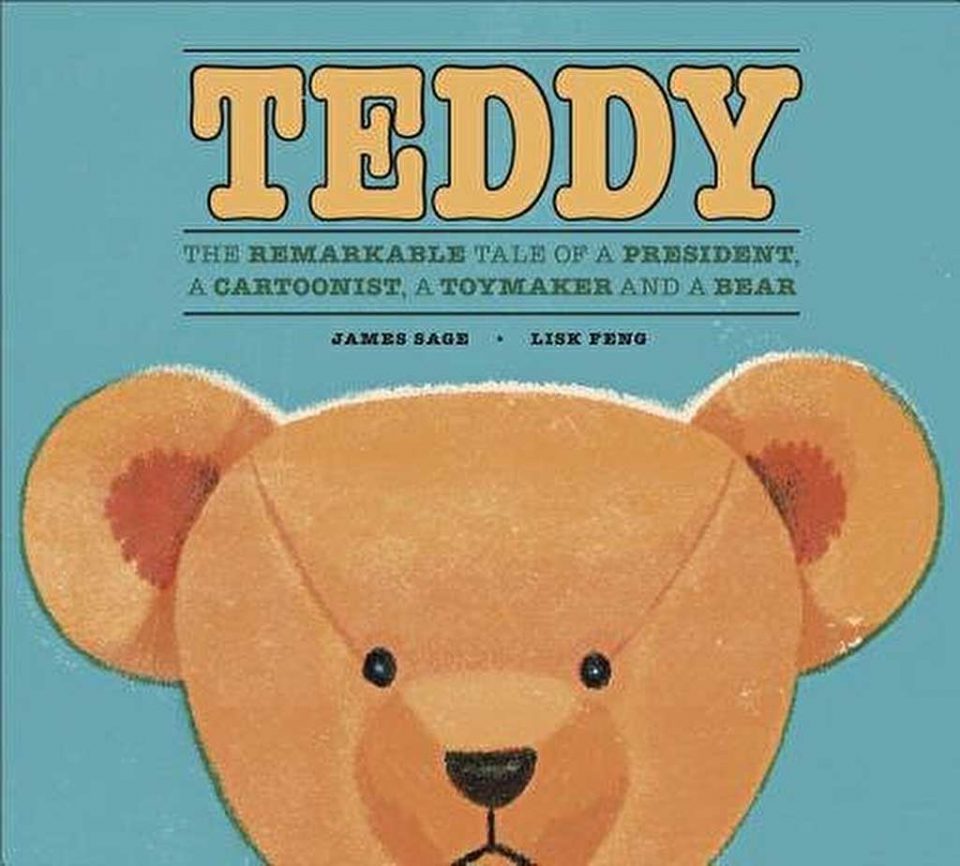 Written by Caroline B. Cooney and illustrated by Tim Warnes
I'm Going to Give You a Bear Hug! has sweet, whimsical rhymes that encourage playful interaction between a caretaker and child and helps little ones wind down and drift off to sleep. This adorable storybook features all the ways kids love to snuggle with the ones they love with humor and whimsy and celebrates the special bond parents, grandparents, and loved ones have with the children in their lives. I'm Going to Give You a Bear Hug is perfect for bedtime and lap reading, as well as a gift for birthdays, Valentine's Day, Easter, and Christmas Whether it's a big bear, gasp for air, knock over a chair hug or a wet and drippy, slimy, slippy fish hug, children will giggle their way through all the imaginative examples of hugs we can give and receive.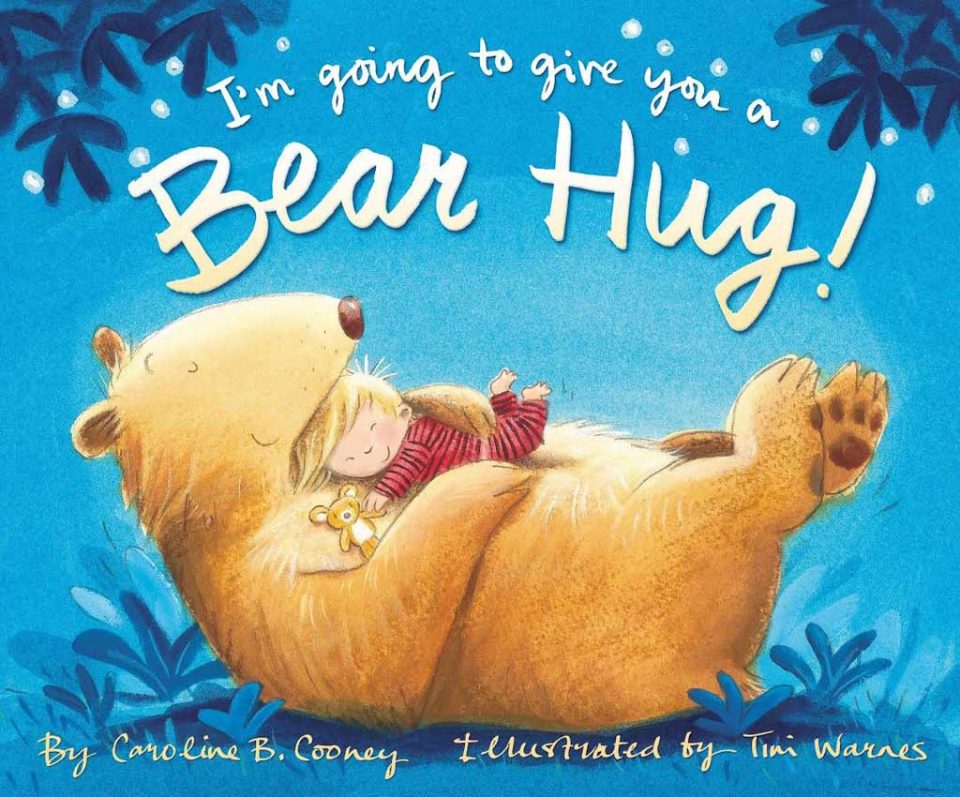 Written by Tiger Tales and illustrated by Steven Lenton
Introduce children to this lively collection of classic nursery rhymes, including "She Sells Seashells," "The Hokey-Pokey," "London Bridge," and more. Whimsical, warm illustrations make this a collection to be treasured. The soft padded covers, rounded corners and sturdy board pages make this title a perfect fit for preschoolers!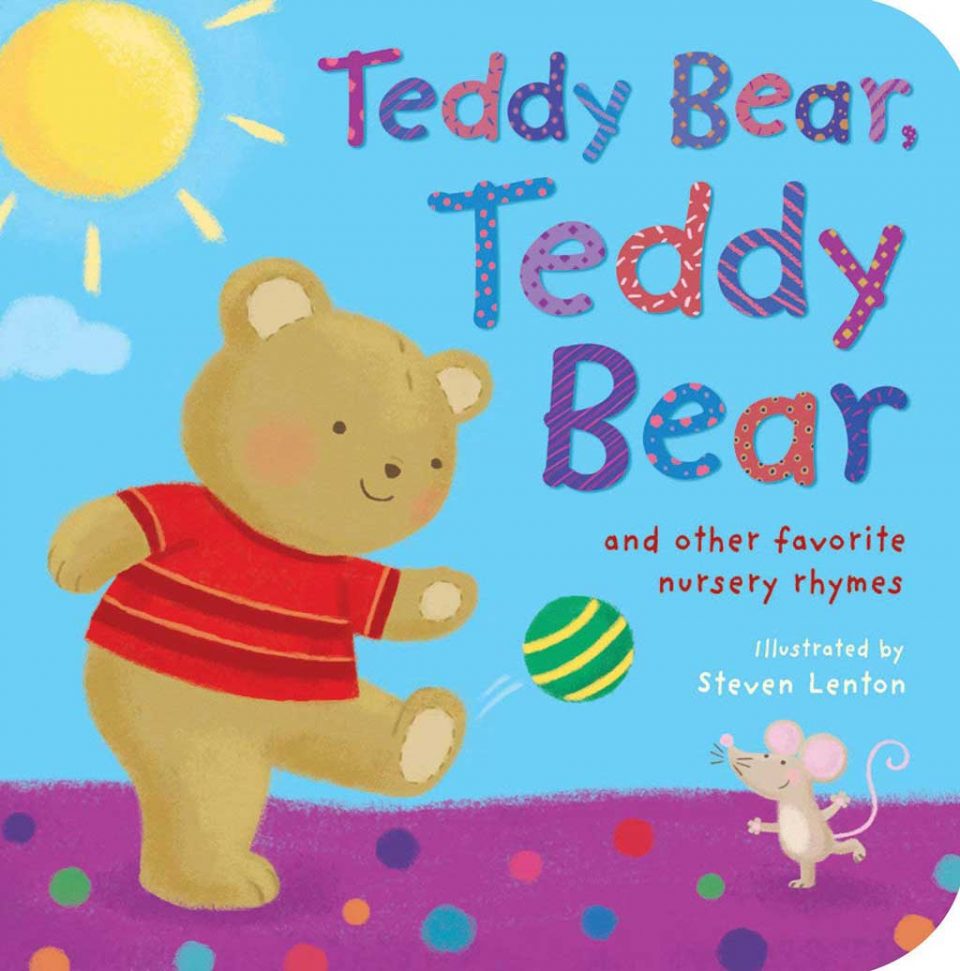 Written by Cynthia Voigt and illustrated by Paola Zakimi
Teddy is a thinking kind of bear. Of all his friends, he does the most wondering. He lives with a ragtag group of lost toys—a very hungry snake, an elephant who likes to bake, two charmingly silly pigs, and a reclusive penguin—and they all bump along happily together. But their peaceful world gets shaken up when new toys arrive—first a rabbit, who is not as soft and floppy as he looks, and then a beautiful doll with royal ambitions. Will the newcomers learn to fit into the community? Or will the community be forever changed by them? As Teddy the philosopher would answer: Yes.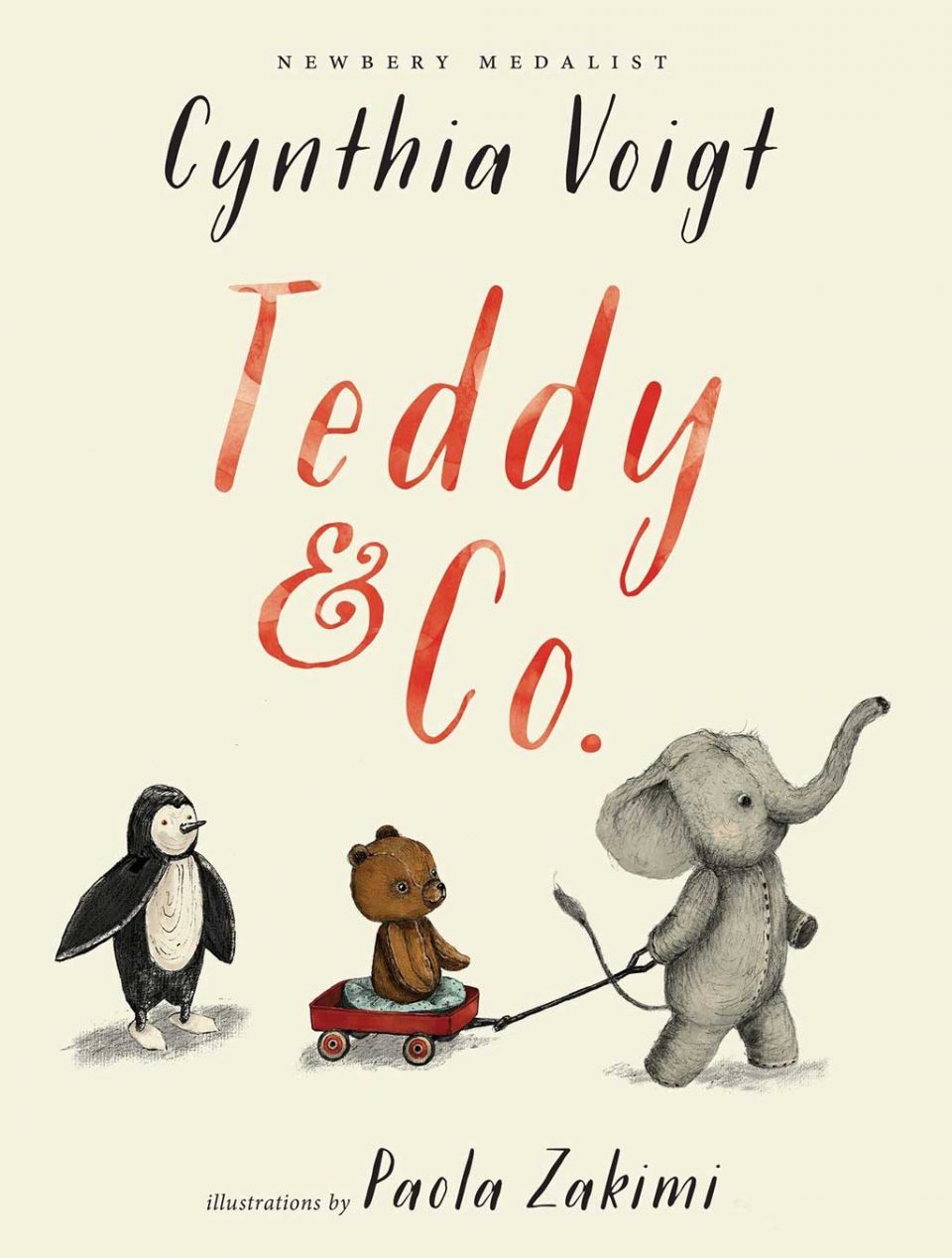 Written by Jill Murphy
The hour was late and Mr Bear was tired. But he could not sleep – however he tried and wherever he tried. Snore, snore went Mrs Bear. Tick-tock, tick-tock went the clock. Would he never get to sleep? The familiar noises, repetition and beautiful illustrations make Jill Murphy's the delightful Peace at Last an all-time favourite bedtime story with children and adults everywhere. This is a beautiful refreshed edition of a much-loved picture book classic.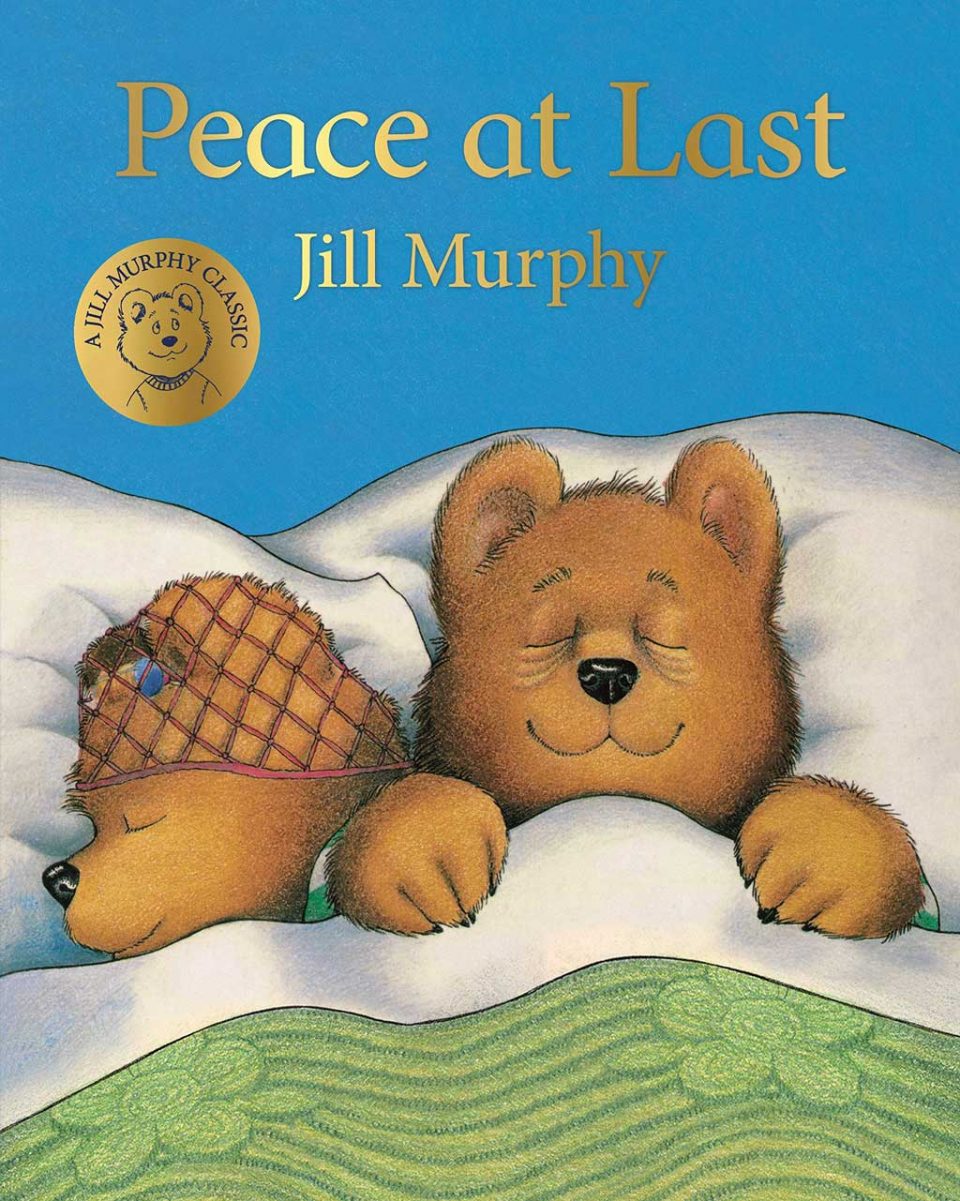 Written by Tom Lichtenheld and illustrated by Julie Rowan-Zoch
A beloved teddy can bear it no longer and plots his escape from his owner's suffocating affections in this laugh-out-loud picture book from New York Times best-selling creator of Goodnight, Goodnight Construction Site and Steam Train Dream Train fame, Tom Lichtenheld.
Louis the bear has had enough. From day one, life has been one indignity after another. If he's not being used as a hankie, he's being hung out to dry—literally. (No one likes clothespins used on their ears!) This teddy is sneaking away just as soon as he can. Then again, no use running off in the rain . . .or during a show-and-tell routine. Maybe Louis has something to lose, after all.
This fresh and funny take on a teddy bear come to life is a salty and sweet, grumpy and tender, sly tribute to the ties that bind.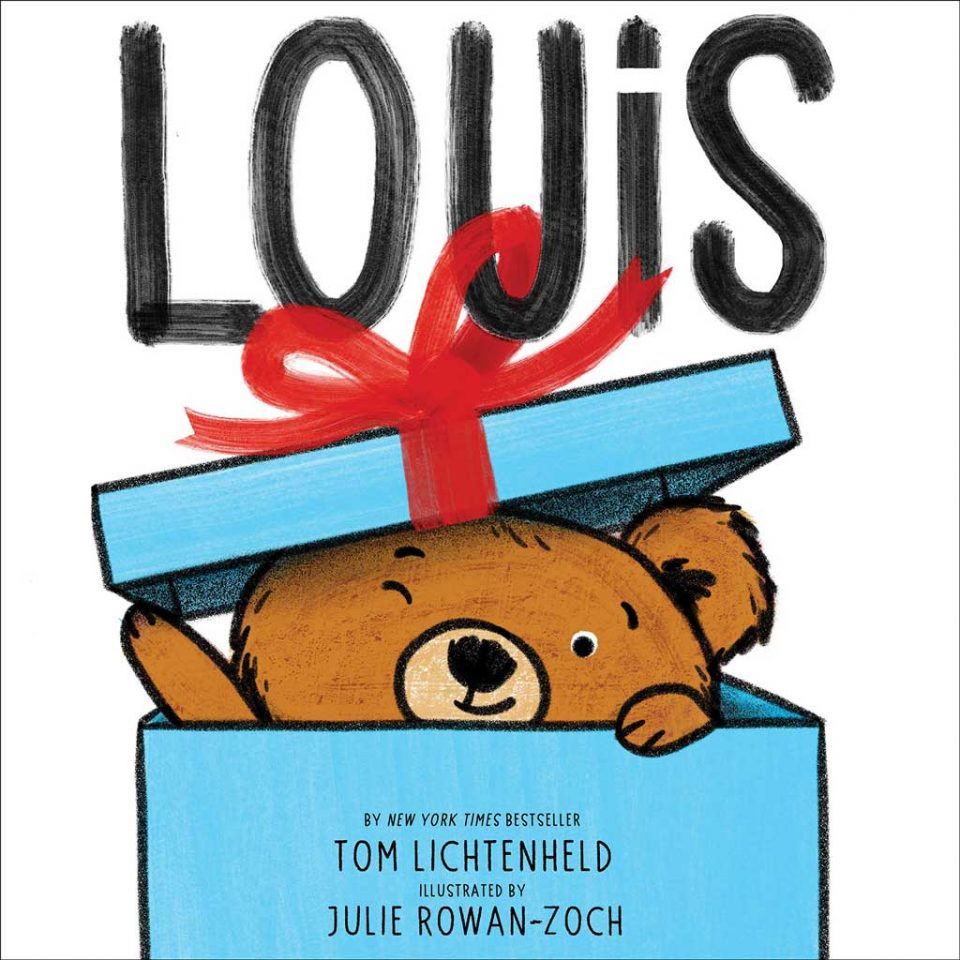 Written by Teresa Heapy and illustrated by Katie Cleminson
A wonderfully exuberant teddy bear and his little boy go on all sorts of grand adventures collecting stories (and a few scrapes and bruises) along the way in Loved to Bits, a picture book about friendship from Teresa Heapy and Katie Cleminson.