Celebrate your Child's Birthday with a Teddy Bears Picnic Party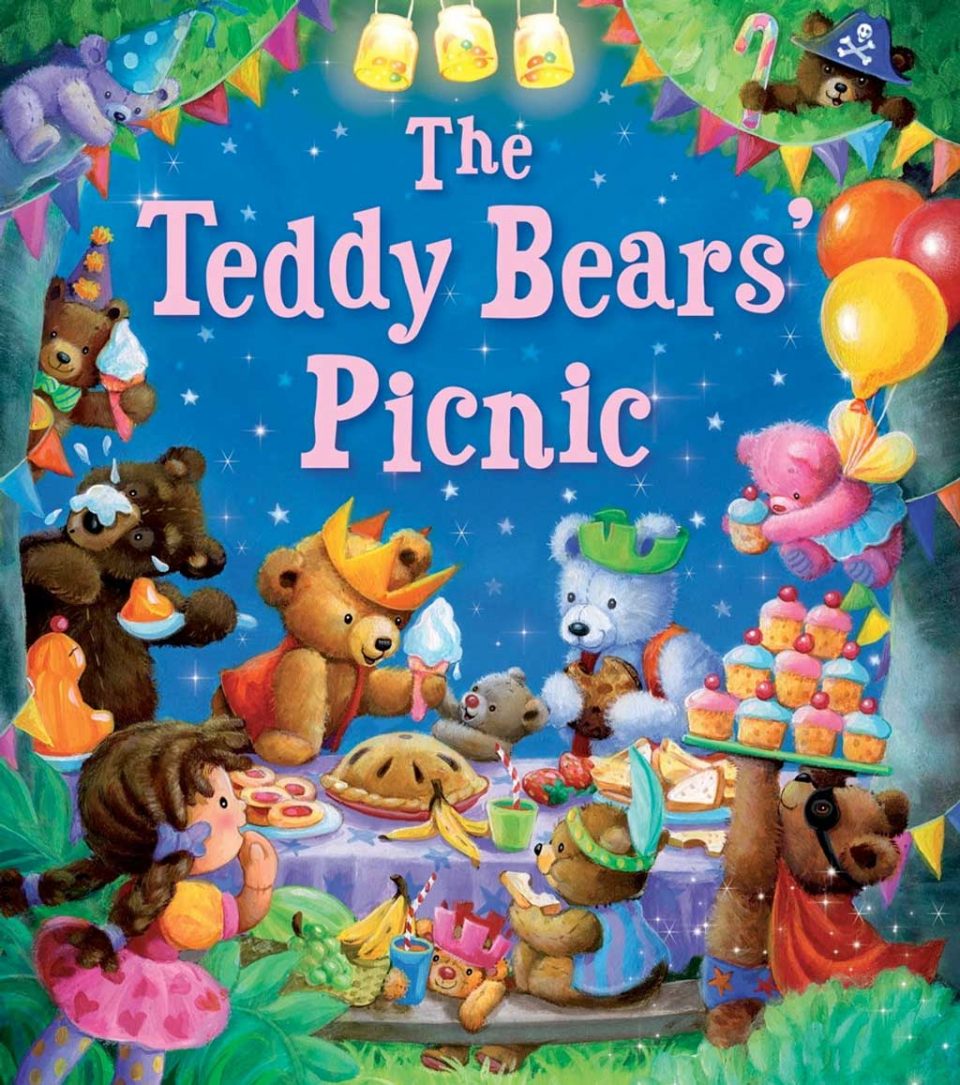 Celebrate your little ones birthday with a Teddy Bears Picnic themed birthday party, complete with a teddy bear birthday cake, adorable party invitations, fun teddy bear balloons and party decorations, beary creative party food, party games and teddy bear toys for party favours and prizes.
A Teddy Bears Picnic themed birthday party for little ones that love soft and cuddly teddy bears is a unique party theme to celebrate their special day.
Party Decorations
Invite your guests to the birthday party celebration with some gorgeous teddy bear picnic party invitations available from Party Delights, setting the teddy bear theme for your party.
Party decorations will help you to create the scene for your Teddy Bear Picnic theme birthday party. Decorate the room with birthday banners, balloons, bunting, and streamers. Embellish the table with a colour coordinated or teddy bear themed printed tablecloth, along with paper party dinnerware that includes plates, bowls, cups, and napkins. Party hats and loot bags are also a great addition to your teddy bear party. Teddy bears toys and plushies make great prizes for party games like 'Pass the Parcel', 'Musical Chairs', 'Treasure Hunt', 'Pin the Bowtie on Teddy' or inside a Teddy Bear piñata and you can even include small plush toys or figurines in loot bags or for party favours as an alternative or to accompany sweets and candy.
Birthday Cake
A teddy bear picnic birthday party must have a teddy bear birthday cake. These beautifully decorated teddy bear birthday cakes are so sweet and adorable, and they are sure to delight little bears.
Party Food
A teddy bear picnic is a great opportunity to be beary creative with the party food too. Get inspired searching on Pinterest or Google for teddy bear themed party food or party food with a bear birthday party theme. Some party food ideas are teddy bear themed cupcakes, bear paw cookies, a teddy bear trail mix, gummy bears and more.
As you can see, you're only limited by your imagination. A teddy bear party theme is perfect for children that adore teddy bears and will be a memorable birthday for your little one.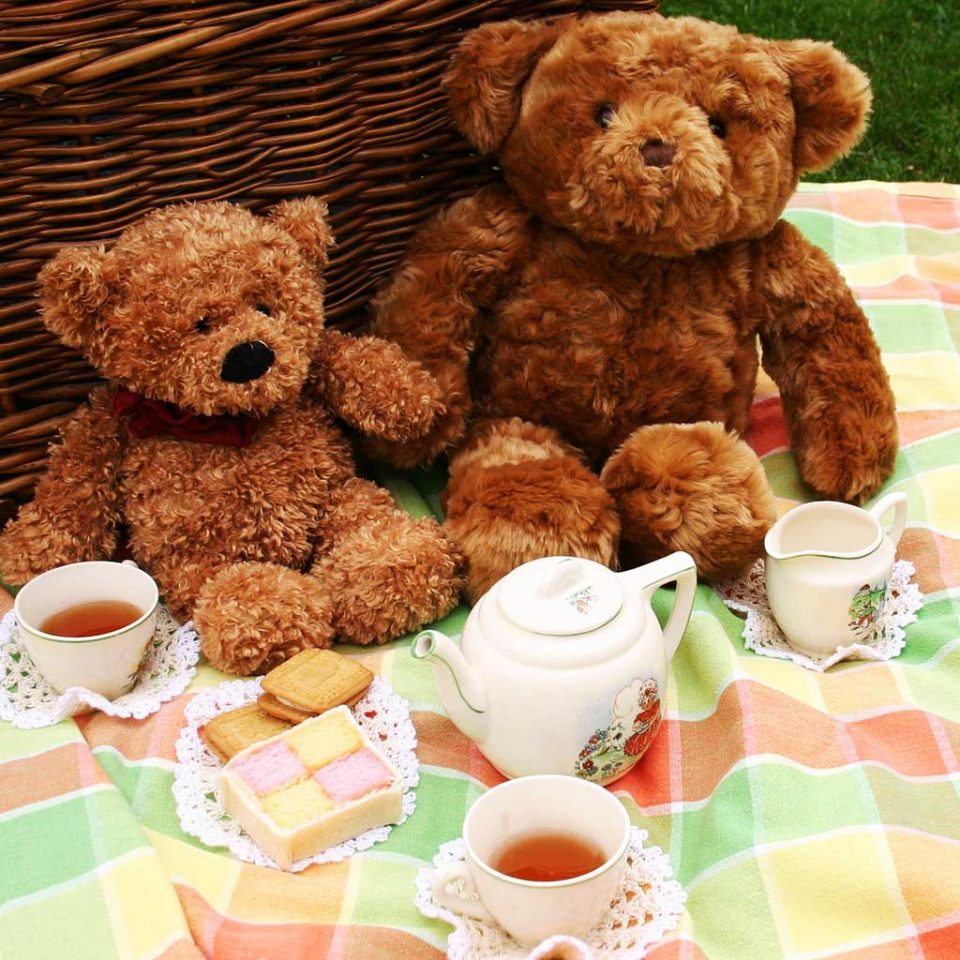 Entertainment
No party is complete without a little entertainment. You might like to have an adult dress up as a giant teddy bear and have fun with the children dancing and read a teddy bear themed storybook or two together.
Play a game of 'We're going on a Bear Hunt'. Inspired by the traditional song and the book 'We're Going on a Bear Hunt' by Michael Rosen, the game is much like hide and seek. The person that is the Bear finds a hiding place, while the other players 'go on a bear hunt'.
We're goin' on a bear hunt,

We're going to catch a big one,

I'm not scared

What a beautiful day!

Oh look! It's some long, wavy grass!

Can't go over it,

Can't go under it,

Can't go around it,

Got to go through it!