Build the Cutest Koala Figures with LEGO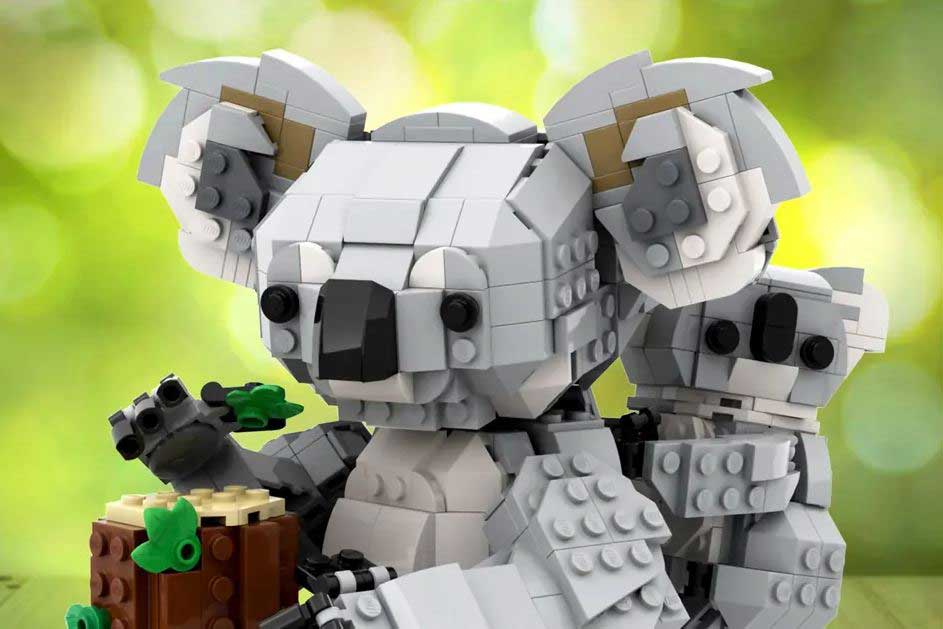 Many children love to play with LEGO building blocks and create fun models of what they've seen in the world around them. Building with LEGO, you're only limited by your imagination. If your child has a fondness for the koala, then these adorable LEGO projects to make your own koala toy figures, showcasing the cute and cuddly Australian animal, are perfect to entertain and occupy kids that enjoy building with LEGO bricks.
The adorable Koala BrickHeadz was created by Rebrickable user, Stormythos, to raise awareness of the 2019-2020 Australian bushfires. This cute koala is designed in the same sitting pose used by official animal BrickHeadz sets and is munching on some eucalyptus leaves, built from a total of 115 parts. For the custom building instructions and details for all the parts required for this LEGO koala build, head on over to Rebrickable and show your appreciation to Stormythos for this fabulous koala build in the comments.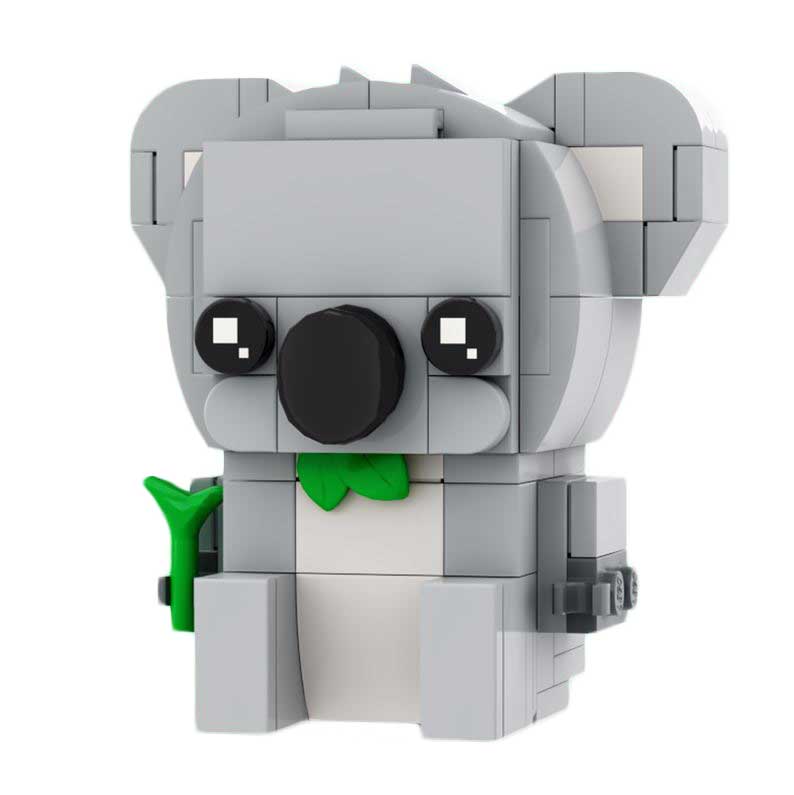 LEGO Koala is a product idea created and submitted by legotruman to LEGO Ideas, featuring one of the cutest animals in the world, the Koala. The model consists of the mother koala clinging to a tree branch, with a baby koala joey snuggling on her back. Both mother koala and joey can be separated from the tree and displayed on their own and. The big koala's head, arms, hands and feet are movable and you can pose the koala, and place a eucalyptus leaf on its hand to feed it. The baby joey can be taken off the mother koala's back, and play on its own, and its head and arms are also movable.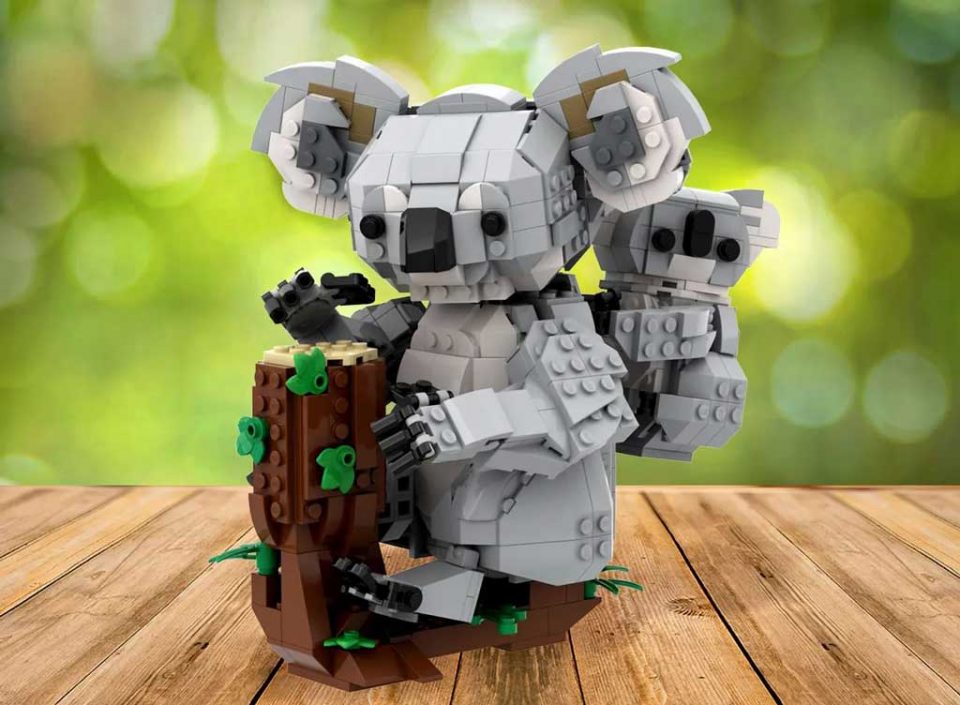 So far, legotruman's Koala project has received lots of praise and support from koala and animal lovers with over 10,000 supporters and the project has initiated the official product review stage, whereby the LEGO Review Board, which is composed of designers and product managers will examine the idea to determine if this adorable Koala duo meets the standards for what it takes to be made into an official LEGO product.
Koalas are cute and cuddly Australian animals that make a fun LEGO project for children to build. If you have a LEGO koala build and you would like it featured here, send us the details.