Twirl around to the beat, let the music move your feet - sing and dance with the girl with the yellow bow in her red curly hair, Emma Wiggle. Little Wiggles fans can play with our toys and games, befriend and cuddle dolls and plush soft toys, dress up as their idol with costumes and accessories of the beloved yellow Wiggle, along with many more gifts and official licensed Wiggles merchandise to celebrate the bow-tiful Emma Watkins.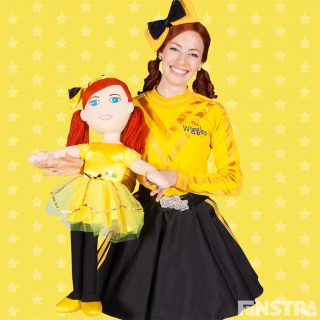 Emma and the Dance With Me Ballerina Doll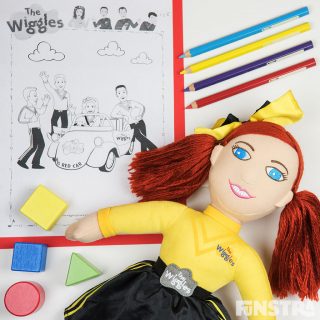 Wiggles Coloring Page, Coloured Pencils, Building Blocks and Cuddle Doll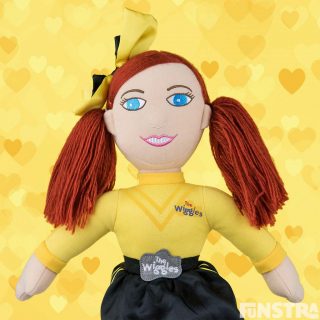 Yellow Wiggle Doll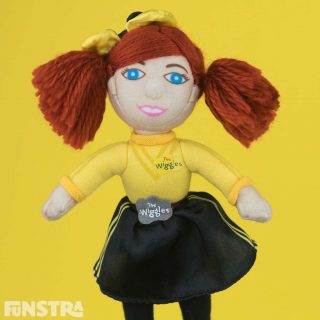 Mini Plush Soft Toy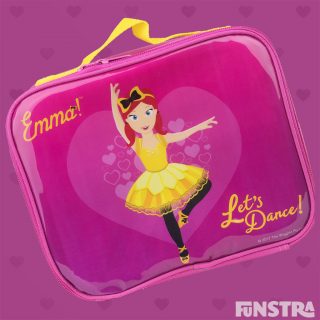 Let's Dance Pink Lunch Bag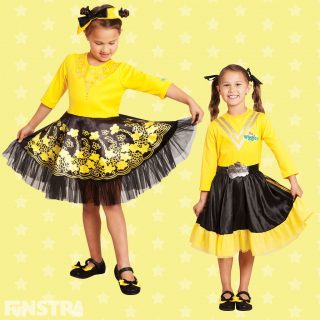 Twirl around to the beat and dance in these fun costumes
Emma is the yellow Wiggle and is the first female member of the children's music group, becoming an official member of the band in 2012 to replace Greg Page. Our favourite yellow wiggly performer loves dancing and playing many instruments, including the guitar and drums. With vibrant red hair that is often tied in pig tails, she loves wearing bows and performing ballet. She has a passion for sign language and along with Lachy, Anthony and Simon, the group has introduced signing into their biggest hits through their catchy songs and choreography to communicate with children with special needs.
With her own TV series, and DVD and CD releases, the yellow Wiggle has quickly become a favourite yellow star of the Australian children's group that her little fans adore, along with an abundance of merchandise and toys. Dolls and soft toys to cuddle make great companions to offer comfort and security to toddlers and young children and costumes to dress up as their idols and sing and dance along with, whether it's at home in from of the TV watching a DVD like the 'Bowtiful Ballet Sudio', listening to the 'Let's Dance' or 'Dial E For Emma' CD or attending a concert, there is plenty of toys to educate and entertain.