The Best Children's Picture Books To Read with a Platypus Plushie
Platypus toys are not just cute and funny looking animals for children to play with, but can engage and entertain kids too. Role playing with platypus stuffed toys to tell stories can help to make children's books like 'Pugsley Platypus', 'Little Platypus: A Day in the Life of a Platypus Puggle' or 'Oi Duck-billed Platypus' come to life.
Sharing a story with your child's soft and cuddly platypus plush toy can help child development and improve your child's reading, communication and vocabulary skills. A much loved platypus toy could be the perfect learning companion for children to practice their reading and storytelling skills. And if your child has an interest in platypuses or Australian animals, then children's books that feature a platypus or puggle theme are the perfect book to entertain them.
We've compiled a selection of some our favorite story books for children featuring funny little platypuses. Children can experience story time together with their favourite platypus plush toy and take them along on their imaginative adventures as they turn the pages of these platypus theme children's books.
Written by Jessica Keating and illustrated by Caroline Hazell
Pugsley Platypus has a big dream – he wants to live in the ocean! His friends warn him against his adventure, but Pugsley is determined. But when he finally reaches his goal, will living in the ocean be all Pugsley hopes it will be? A fun adventure about resilience, self-belief and finding where you belong.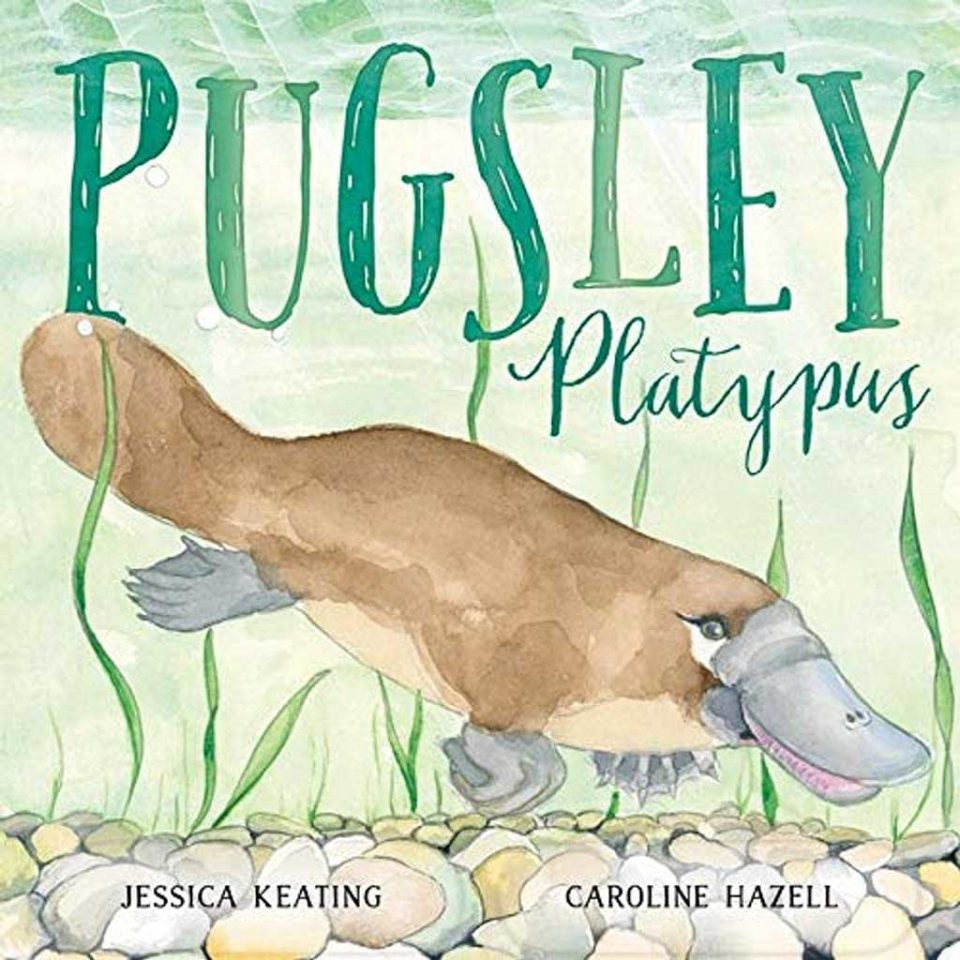 Written by Sneed B. Collard III and illustrated by Andrew Plant
What has a bill like a duck's and the body of a beaver? A platypus, probably. Engaging text follows a female platypus through her life, while sidebars offer in-depth information about this unique monotreme and her environment. Vivid, accurate illustrations capture the wonder of this amazing creature.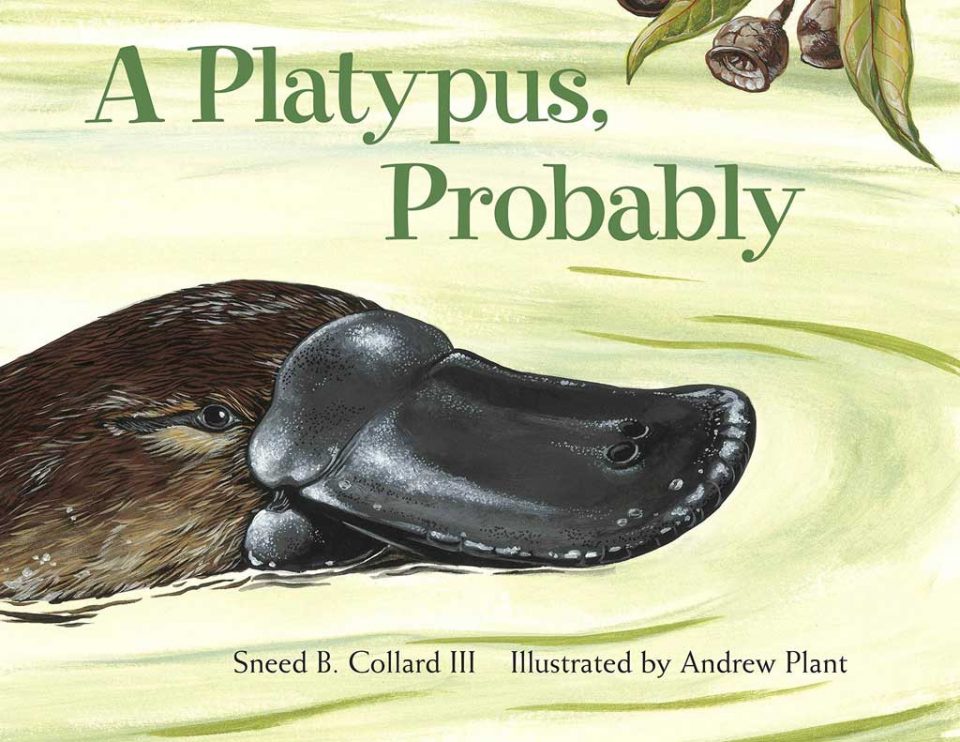 Written by Anna Brett and illustrated by Rebeca Pintos
Discover what Little Platypus gets up to and explore his world, in this fun and informative title from the Really Wild Families series.
Little Platypus has a small, but happy family! Little Platypus lives with his brother and Mummy, and they only come out at night! Little Platypus is super excited to introduce us to his family and explore their riverside home together by moonlight.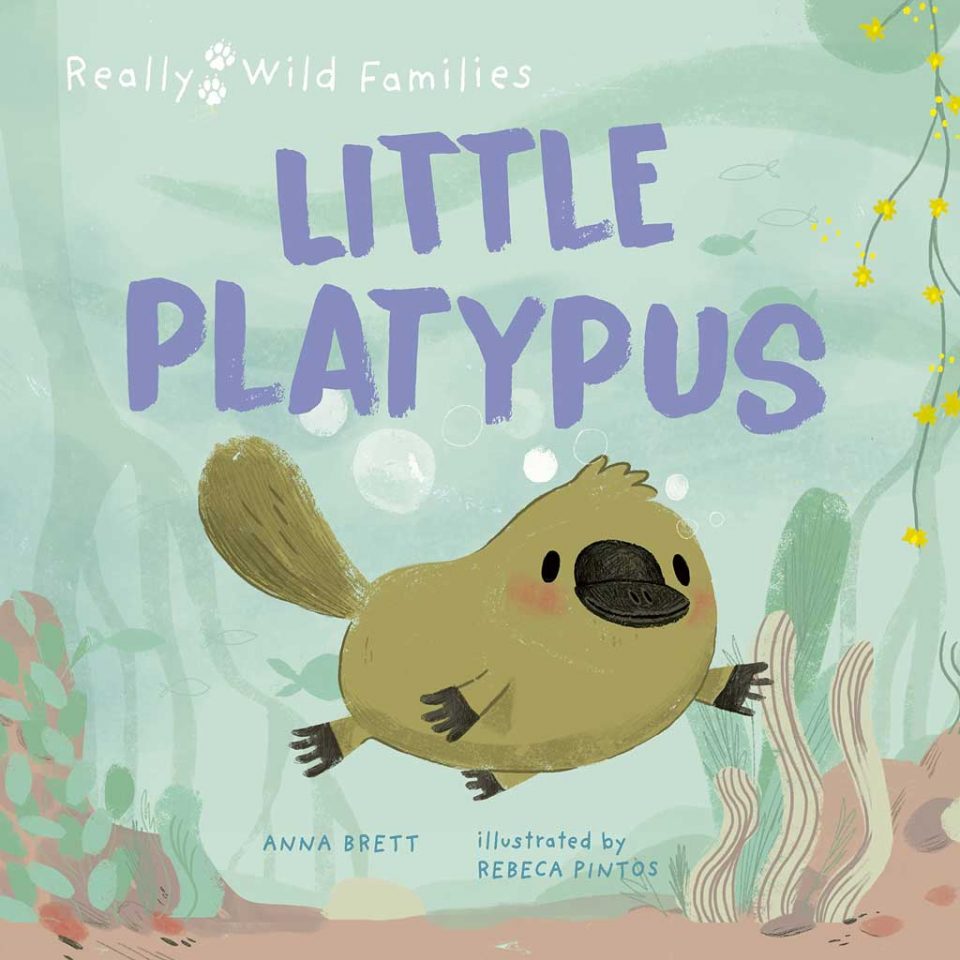 Written by Jackie Hosking and illustrated by Marjorie Crosby-Fairall
An Australian reimagining of Edward Lear's nonsense poem The Owl and the Pussycat.
The croc and the platypus trundled off in a rusty old Holden ute. They took some damper and tea in a hamper and bundled it up in the boot.
Join Croc and Platypus for an Australian outback hullabaloo!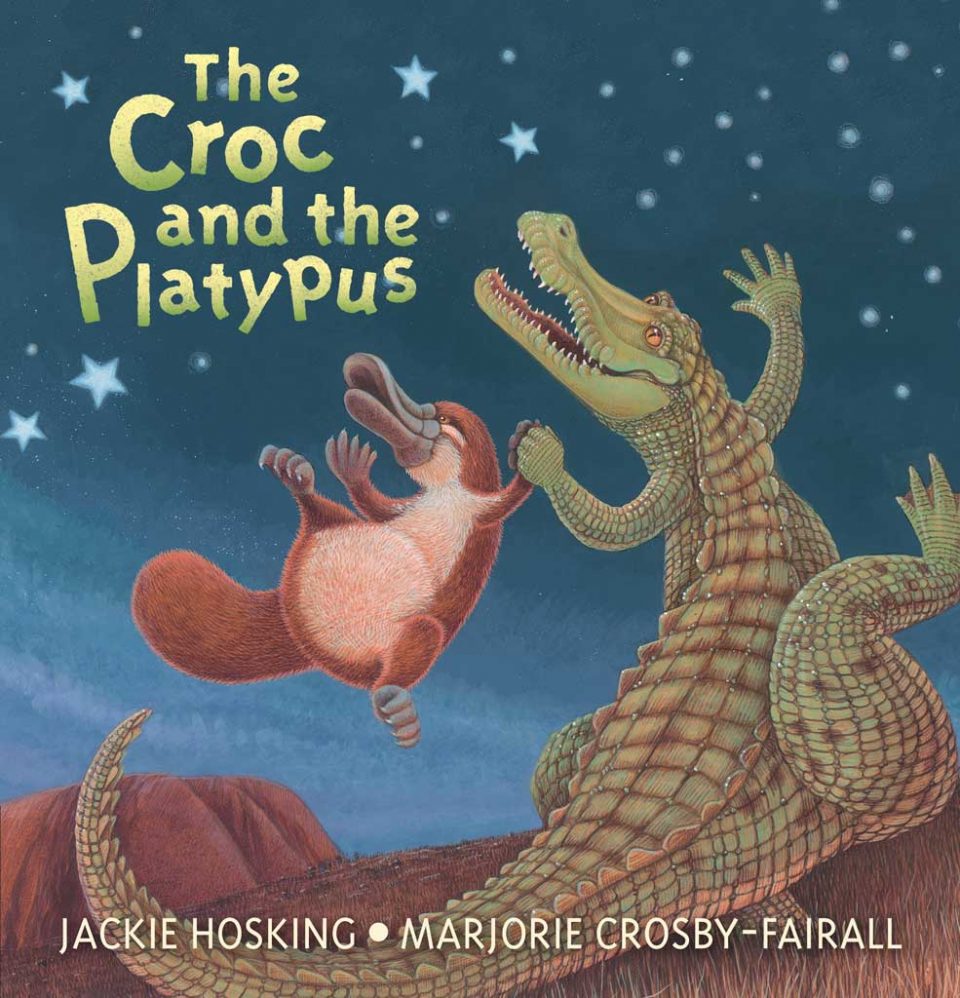 Written by Kes Gray and illustrated by Jim Field
The laughter never ends with Oi Frog and Friends! A brilliantly funny, rhyming read-aloud picture book. Jam-packed with animals and silliness! From the bestselling, multi-award-winning creators of Oi Frog. *Over 1 million copies sold* Oi! Where are duck-billed platypuses meant to sit? And Kookaburras and hippopotamuses and all the other animals with impossible to rhyme with names… Over to you Frog! 'Laugh-aloud humour will have young readers in fits of giggles.' Parents in Touch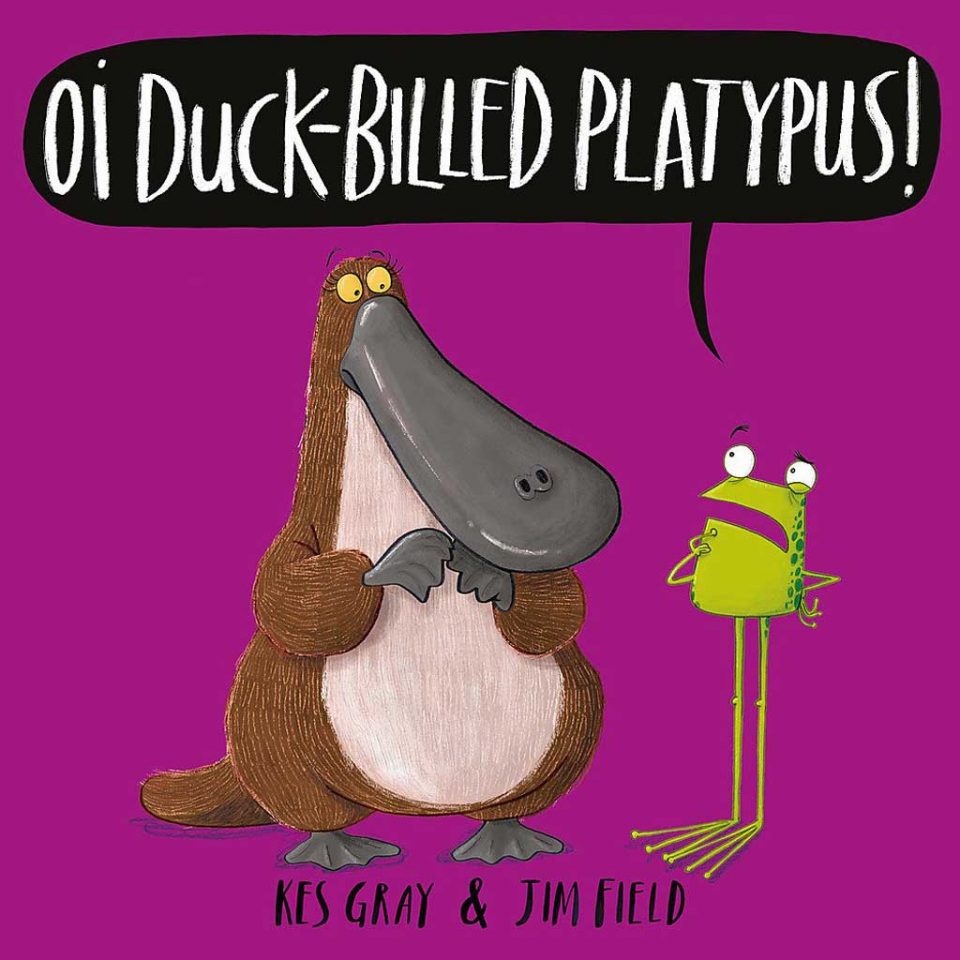 Written and illustrated by Eva-Marie Welsh
Paddles the Platypus is about a platypus mother to be searching for the right place to lay her eggs. The characters from previous books are reintroduced and wonder about the unusual mammal, which is only partly visible until later in the story. The book also features the platypus burrow and the babies.
Written by Annika Dunklee and illustrated by Brian Won
A platypus who thinks he is an emu finds his way home with the help of his friends in this classic, tender picture book from Annika Dunklee and Brian Won.
When the stork drops an egg before delivering it to its parents the little animal's first words are EEE-MOO. So, a cow, pig, horse, and other furry friends who watch him hatch decide he is an emu and Australia is his home. Good friends that they are, they offer to help him get there. So EEE-MOO's journey begins, and along the way he meets a cast of other animal friends who guide him to the open arms of his family. But when he gets there, he realizes something is missing.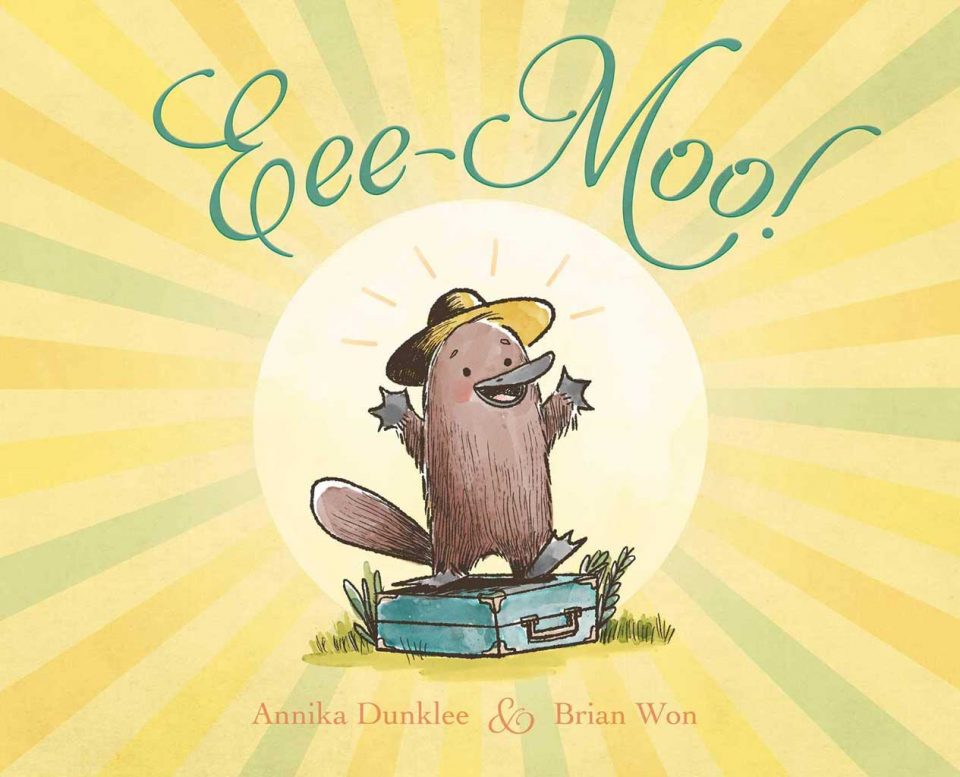 Written and illustrated by Ross Collins
When a platypus stops by the zoo one day, all the animals assume he wants to join their zoo, and he is swiftly taken through a rigorous interview process. But the platypus is far too bland for the chameleons, he's not nearly graceful enough for the flamingos, and his tricks will never impress the monkeys. After he leaves, the animals soon regret their behavior, but . . . what's this? The platypus has left something behind. Perhaps he didn't intend to join their zoo after all! This rhyming picture book, from the award-winning creator of There's a Bear on My Chair, combines comic misunderstanding with a heartfelt story about acceptance and belonging.
Written by Aaron Reynolds and illustrated by Dan Santat
Dude! You have to read this book. It's totally about this platypus and this beaver who are friends. They want to go surfing but dude, there's this shark who's in the ocean, too. But don't worry. This shark approaches and you'll never guess what happens.
Written and illustrated by Jarrett J. Krosoczka
Platypus Police Squad: The Frog Who Croaked is the first in a series of zany, action-packed middle grade mysteries featuring platypus police detectives Rick Zengo and Corey O'Malley.
When a call comes in about a crime down at the docks involving a missing schoolteacher and a duffle bag full of illegal fish, Zengo and O'Malley are going to have to learn to set their differences aside if they want to get to the bottom of this. Especially when the clues all point to Frank Pandini Jr., Kallamazoo's first son and its most powerful, well-respected businessman.
Written by Andi Cann and illustrated by Eduardo Paj
Maximus the Platypus is lost! A great big storm swept him away from his grandparents. Where could they be? He must find them! Along the way, he meets friends who look a little bit like him. Will he ever find his family? Find out what happens! Another great book for kids by Andi Cann and bonus material is included! Learn about the animal facts associated with the platypus!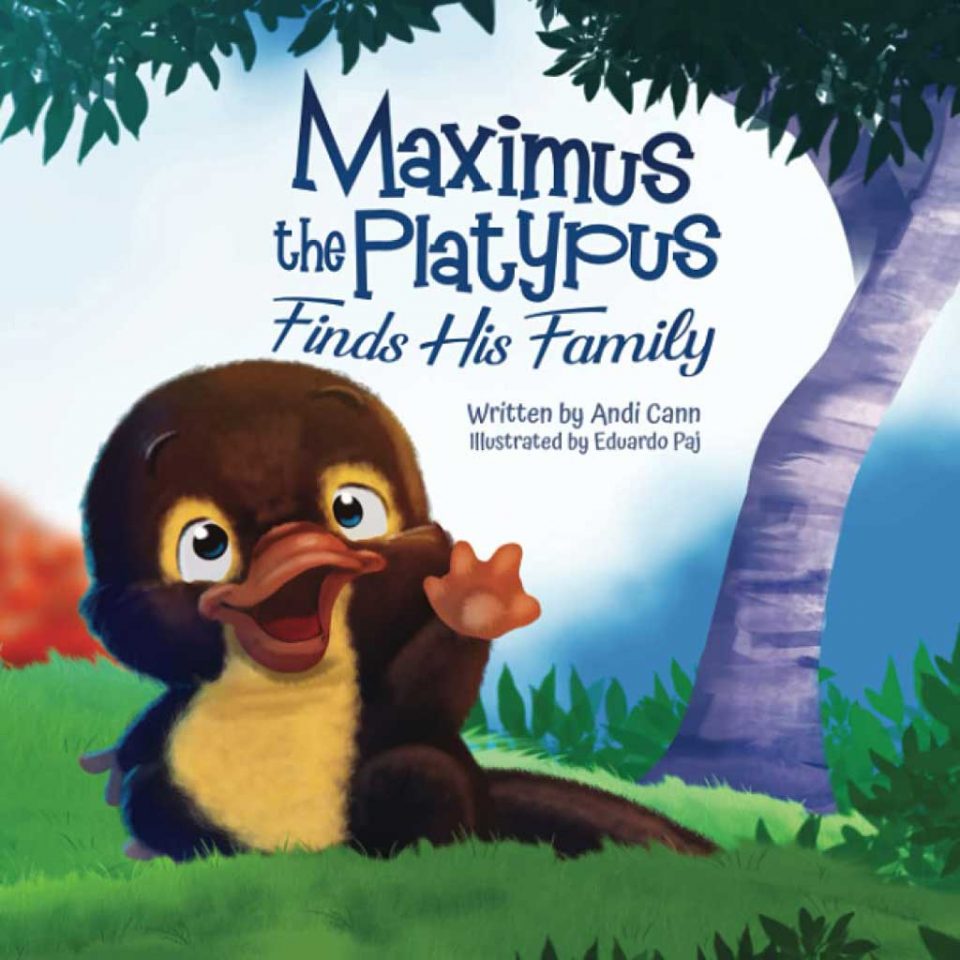 Written by Nette Hilton and illustrated by Nina Rycroft
Little Platypus is feeling lonely. He doesn't know where he belongs. How can he find a friend who is just the same? Help him discover who he really is.