Hey Duggee Games: The Squirrels Club, Colouring, Jigsaw Puzzles and More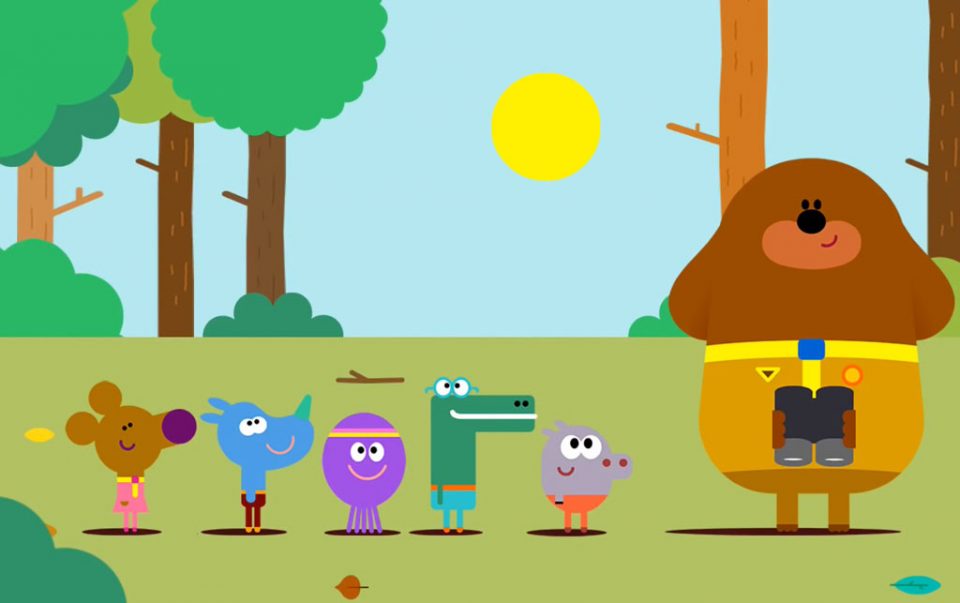 Join the loveable leader of the The Squirrel Club – Duggee, and his squirrel friends – Tag, Betty, Roly, Happy and Norrie, as the play, undertake fun activities and go on adventures together with these super fun games that will engage and entertain children.
Join Duggee and the Squirrels at the Clubhouse as they work hard to earn their badges, from colouring Hey Duggee pictures, to counting badge, the Christmas badge, jam badge and more. There's lots of amusement to be had with these online games starring Duggee and the Squirrels.
The Big Badge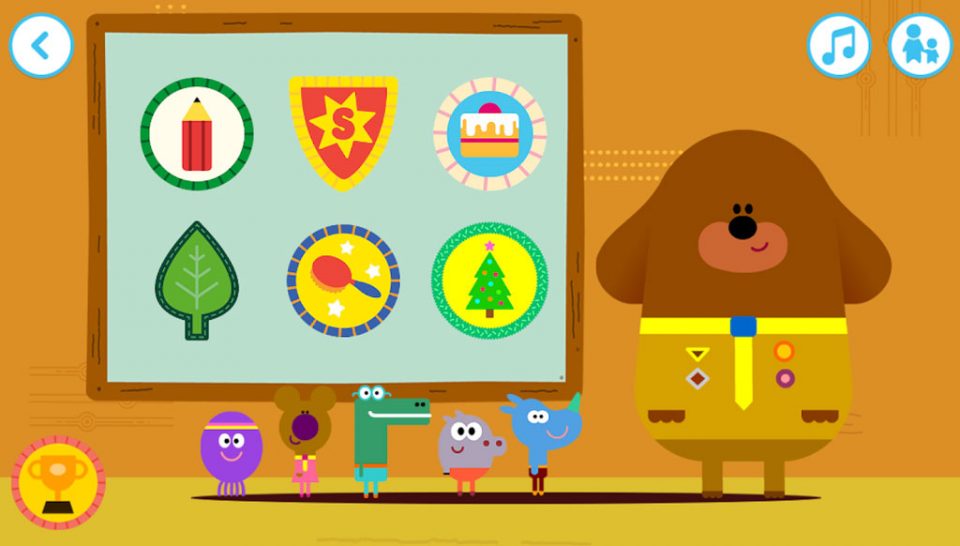 Join Duggee and the Squirrels at the Clubhouse as they work hard to earn their badges: Re-style Duggee's crazy hair; bring out your inner artist and colour in your favourite Squirrel; dress up each of the squirrels in their heroic Super Squirrel costumes; put your chef's hat on and bake a cake with Duggee; turn super-sleuth as you hunt for an outstanding leaf collection; get Christmassy and decorate a tree with Duggee.
Play the Big Badge game
The Big Outdoors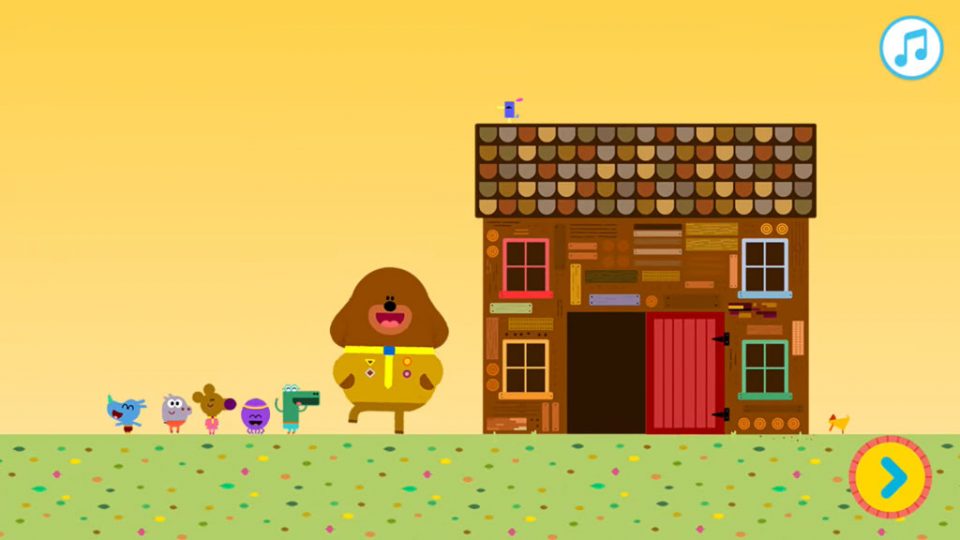 Join Duggee and the Squirrels as they work hard to earn seven brand new badges:
• Catch the falling acorns;
• Grow your own fruit and veg;
• Round up the missing sheep;
• Learn Duggee's raindance;
• Pilot your submarine in an underwater adventure;
• Make a paper boat to help the ants!
• Hit the beach and build a glorious sandcastle.
Completing each activity earns the Squirrel a badge. With 5 Squirrels playing for 7 badges each, that's a whole lot of Duggee Hugs!
Play the Big Outdoors game
We Love Animals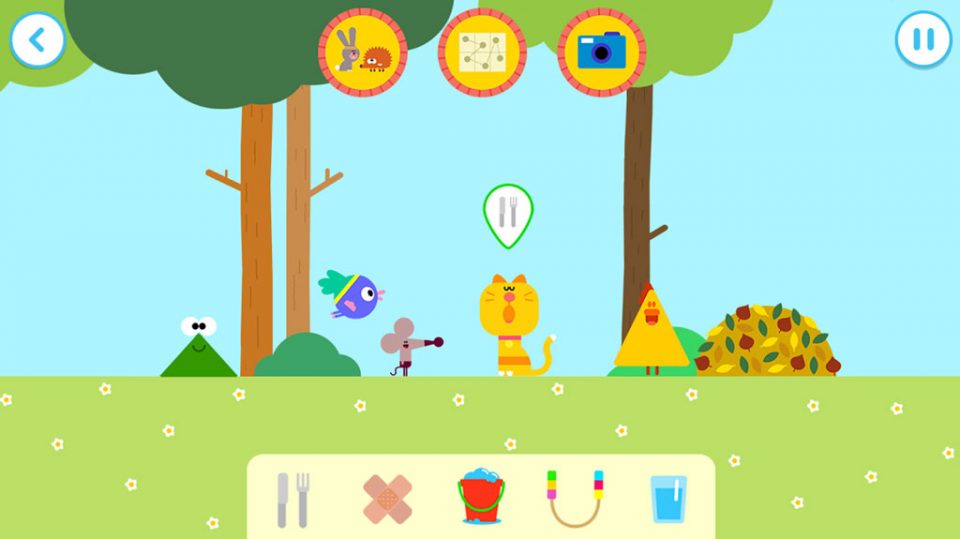 The Squirrels have been learning how to look after animals… and now it's your turn to have a go!
There are nine crazy creatures to care for in five lovely locations. Have fun helping them to interact with their surroundings – kites, snowmen, sandcastles, balloons, windmills, a paddling pool, sprouting veg, bouncing pumpkins and lots more.
Whether it's a chicken, a rabbit, a cat or a hedgehog it'll need to be fed, watered, washed and exercised – not to mention a bit of extra TLC when it's feeling under the weather.
So keep a watchful eye on your expanding menagerie to make sure your animals have everything they need to make them happy!
Play the We Love Animals game
Colouring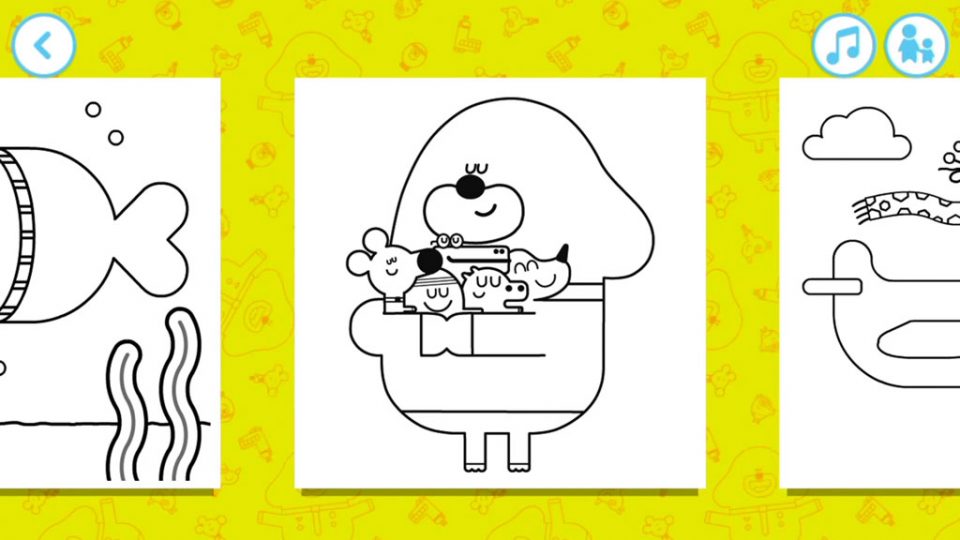 Pick a Hey Duggee picture and use one of our awesome colouring tools to make the drawing your own – there are 40 designs to choose from!
Play the Colouring game
Jigsaw Puzzles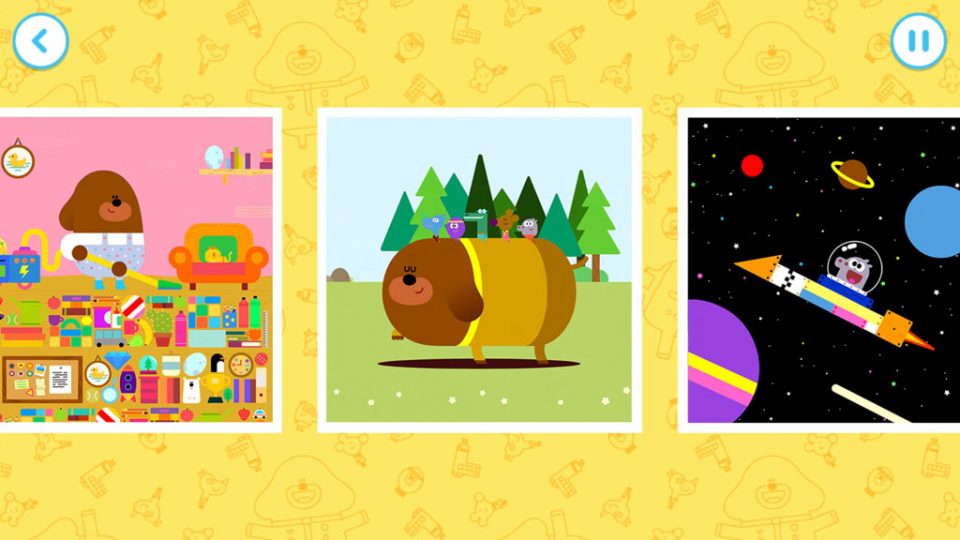 Featuring 22 fantastic puzzles, each with four difficulty levels, the app will suit Duggee fans of all ages from Jigsaw Juniors to Puzzling Professionals.
Play the Jigsaw Puzzles game
The Counting Badge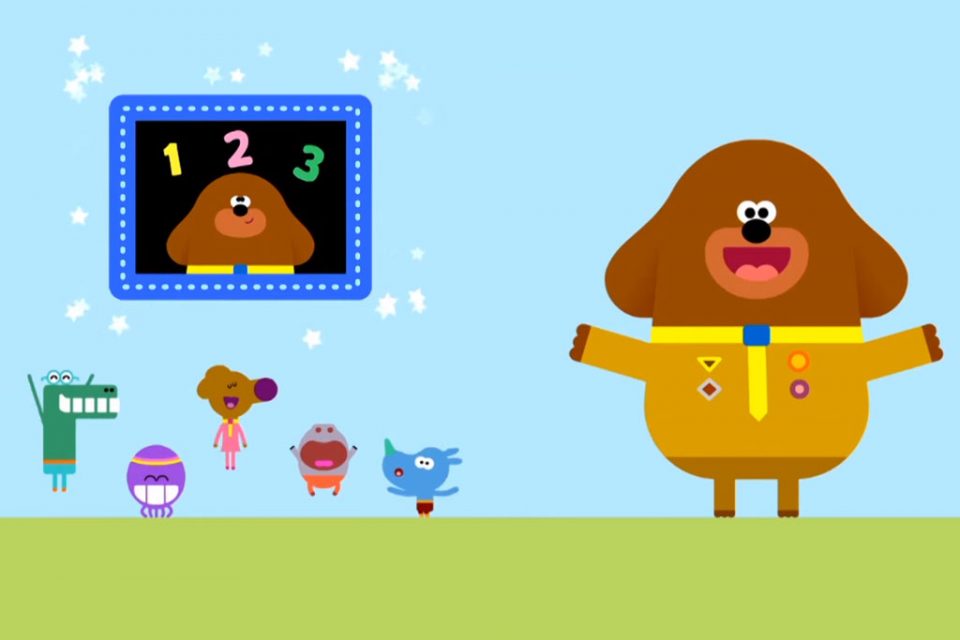 The Counting Badge has been designed with Early Years Foundation Stage learning outcomes at its core. Featuring a diverse mix of engaging counting tasks, with automatically adjusting difficulty levels, the game caters for Duggee fans of all ages.
Play the Counting Badge game
The Exploring App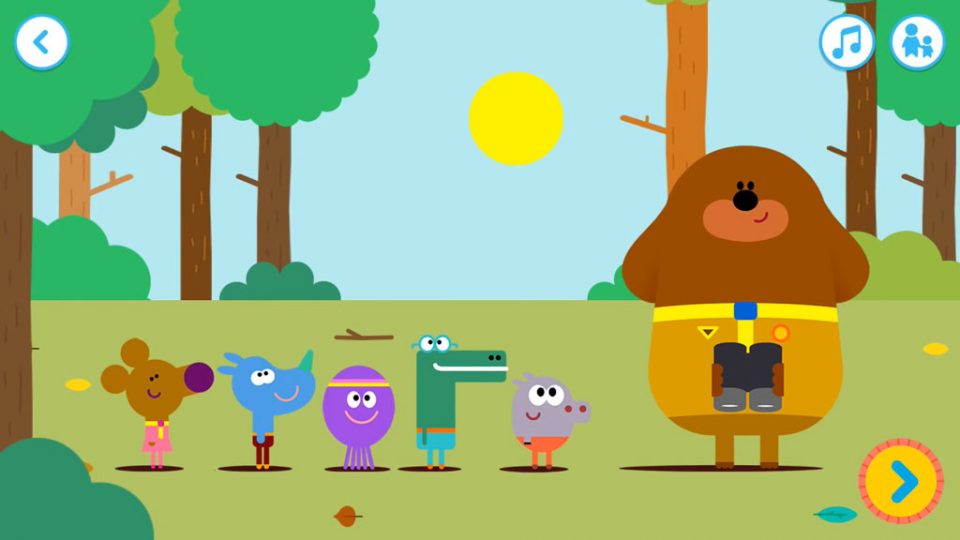 Go on an adventure with Duggee and the Squirrels as they set out to earn seven brand new badges.
Completing each activity earns the Squirrel a badge. With 5 Squirrels playing for 7 badges each, that's a whole lot of Duggee Hugs!
Play the Exploring game
The Squirrels Club
The Squirrel Club app enables fans to create their own squirrels and become part of Duggee's club!
 
There's lots of fun to be had customising your own squirrel. Will you be a penguin, a monkey or a rabbit? What eyes and smile will you choose? And would you like a hat?
 
Hey Duggee's Squirrel Club app allows you to create up to four new squirrels before heading to the clubhouse to play games and complete fun activities to earn badges for your collection.
 
There are 17 badges to collect featuring all your favourite characters from Hey Duggee, including Duggee and the Squirrels, Chew Chew, Hennie, Tino and Mr and Mr Crab!
Play the Squirrel Club game
The Christmas Badge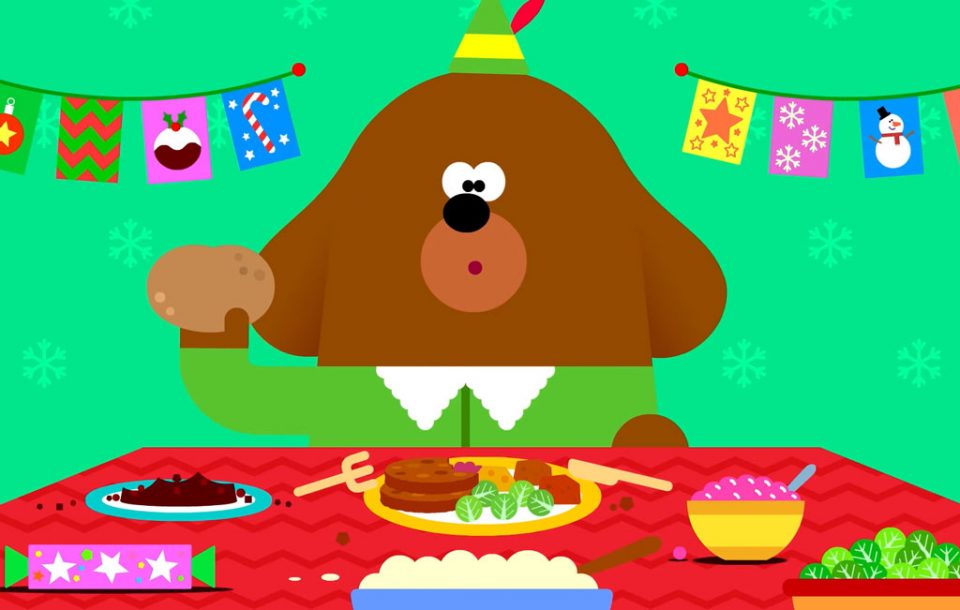 Help Clarence rediscover his Christmas Cheer by showing him what the Squirrels each love best about Christmas.
Play six fun-packed Christmas games as Duggee and the Squirrels set out to earn their Christmas Badges, as well as the all important Duggee Hug.
Play the Christmas Badge game
The Spooky Badge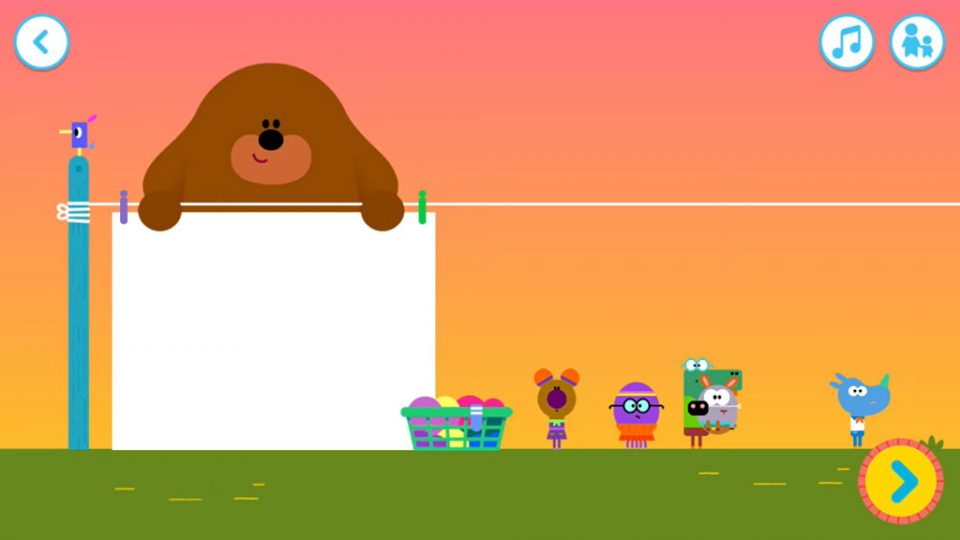 The Squirrels are helping Duggee hang up the laundry when they hear a spoooooky noise. No need to worry though as Duggee has his Spooky Badge!
Pick a Squirrel and help them get spooky with a series of fun activities:
• Cut up your sheet into a ghostly shape for your chosen squirrel
• Use your creative skills to decorate your ghost with items from the dressing up box
• Carve a spooky pumpkin lantern to add some scary ambience
• Show off your ghost in a hilarious chase sequence before finally revealing your Squirrel's true identity!
Play the Spooky Badge game
The Tinsel Badge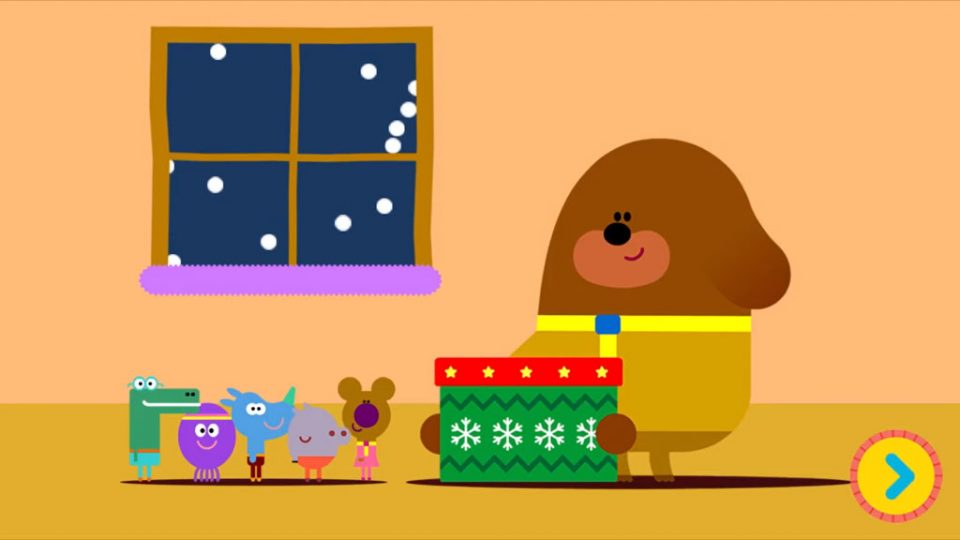 Christmas is coming but the Clubhouse isn't looking very Christmassy! Help the Squirrels earn their Tinsel Badge by decorating Duggee's Christmas tree.
Play the Tinsel Badge game
The Jam Badge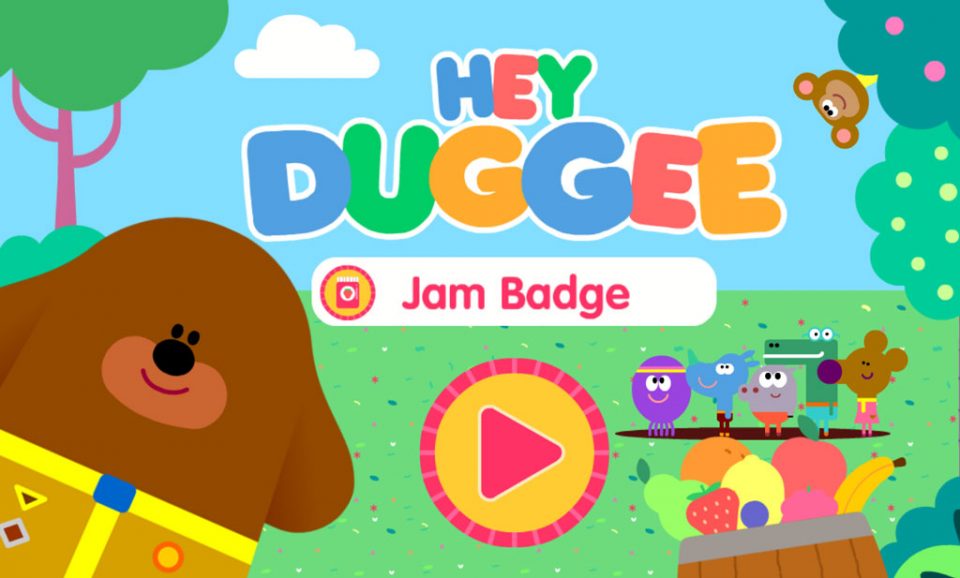 Watch out, there's fruit about! Help Duggee and the Squirrels climb to the top of the tree safely in this fun online game.
Play the Jam Badge game
If you have any suggestions for more Hey Duggee games that our readers would enjoy, please let us know in the comments.