The Best Children's Picture Books To Read with a Kangaroo Plushie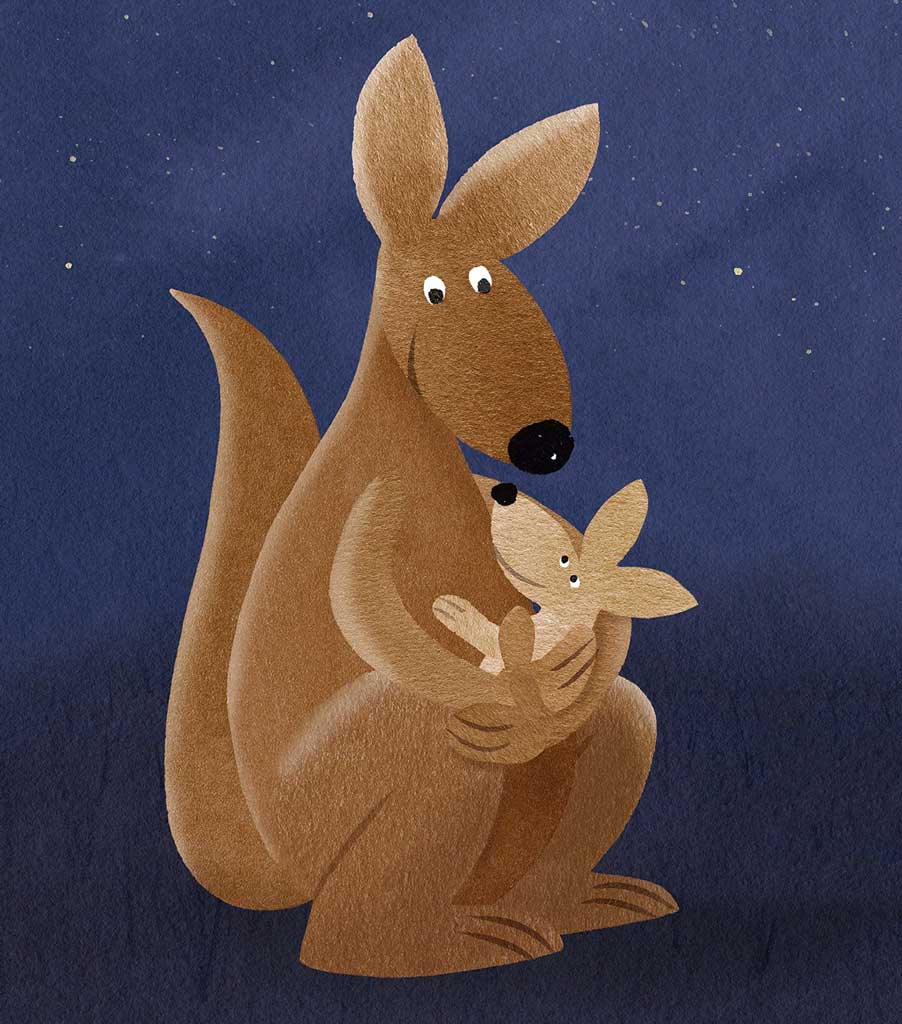 Kangaroo and wallaby toys are not just cute and cuddly animals for children to play with, but can engage and entertain kids too. Role playing kangaroo stuffed toys to tell stories can help to make children's books like 'If I were a Kangaroo', 'Why Kangaroos have Pockets' or 'Why the Kangaroo Jumps' come to life.
Sharing a story with your child's soft and cuddly kangaroo plush toy can help child development and improve your child's reading, communication and vocabulary skills. A much loved kangaroo, wallaby or joey toy could be the perfect learning companion for children to practice their reading and storytelling skills. And if your child has an interest in koalas or Australian animals, then children's books that feature a kangaroo theme are the perfect book to entertain them.
We've compiled a selection of some our favorite story books for children featuring the cute and unique Australian animal. Children can experience story time together with their favourite kangaroo toy and take them along on their imaginative adventures as they turn the pages of these kangaroo theme children's books.
Written by Pavla Hanackova and illustrated by Linh Dao
When humans have a baby, they devote all their love, care, and attention to them. But how does it work in the animal world? Are animals also diligent parents? Surprisingly, parenthood in the animal kingdom is very diverse. You can find parents who share the child-rearing duties equally and hand down all the knowledge their young will need in life. In other families, just the mum or dad is in charge of the upbringing, and they handle it with great skill. But you can also encounter parents who don't look after their young at all, and leave them to others, or to fend for themselves. Let's journey through the wilderness together and meet various animal families and discover their different approaches to child-rearing. As you'll see, animals have all kinds of creative ways to care for the young!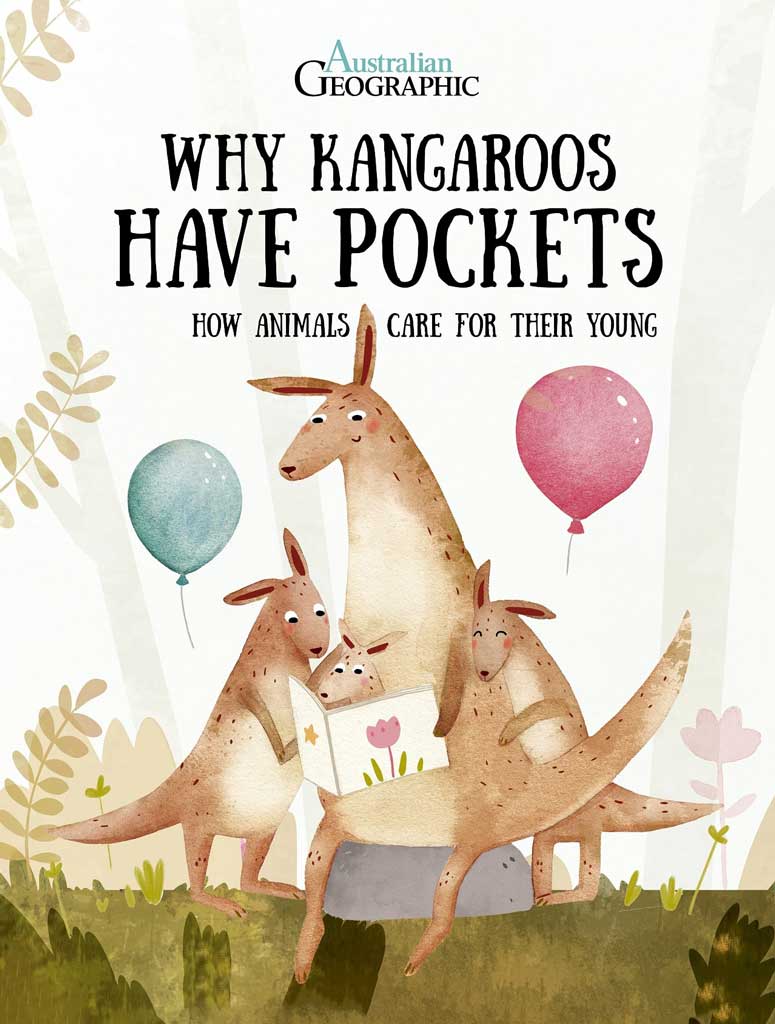 Written by RGabby Dawnay and illustrated by Alex Barrow
Have you ever given any thought to what the perfect jumping pet would be? Wombats are cute, and koalas can cling, but what about a springy kangaroo? Being an ace on the trampoline is a breeze when you have a kangaroo for a pet, but hold on to your stomach during the school run―it's pretty bumpy being bounced around in a pouch.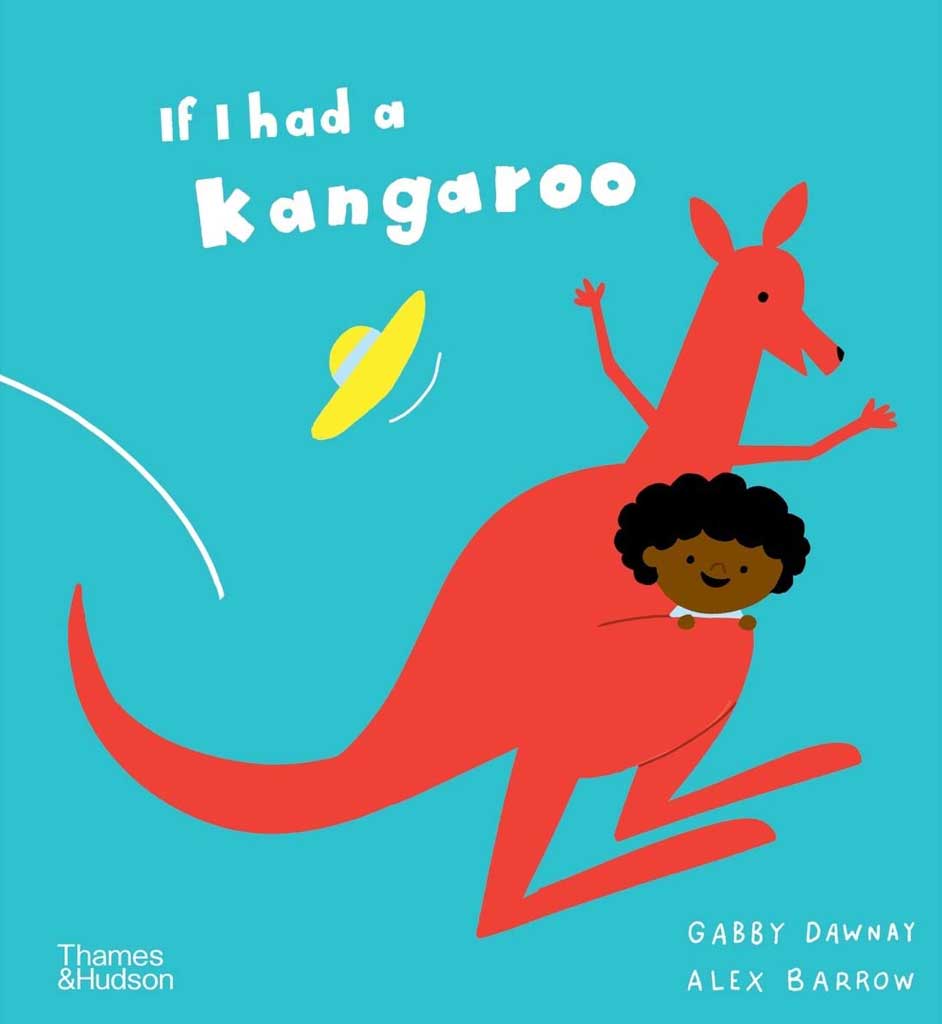 Written by Michelle Worthington and illustrated by Dave Atze
The Three-Legged Kangaroo from Uluru leaves behind everything he has ever known about friendship to test his bravery and discover that belonging to a family is about celebrating what makes us unique, not about fitting in. From the red rock to the blue waves, a kangaroo can do amazing things, as long as he believes in himself.
Children will love this rollicking adventure story told through rhythmic words and enchanting illustrations, hearing their own experiences echoed in the pages. This plucky little kangaroo from Uluru is an Aussie hero who will help children celebrate what makes them special.
Written by Mylisa Larsen and illustrated by Anna Raff
If I were a kangaroo, I'd pick you up and carry you In my pocket, sleepyhead, And hop you gently off to bed.
It's time for sleep, and this fun-to-read rhyming tale envisions the bedtime rituals of animals from whales to otters, squirrels to gorillas. So curl up, imagine your favorite animal, and…zzzzzzzzzzz.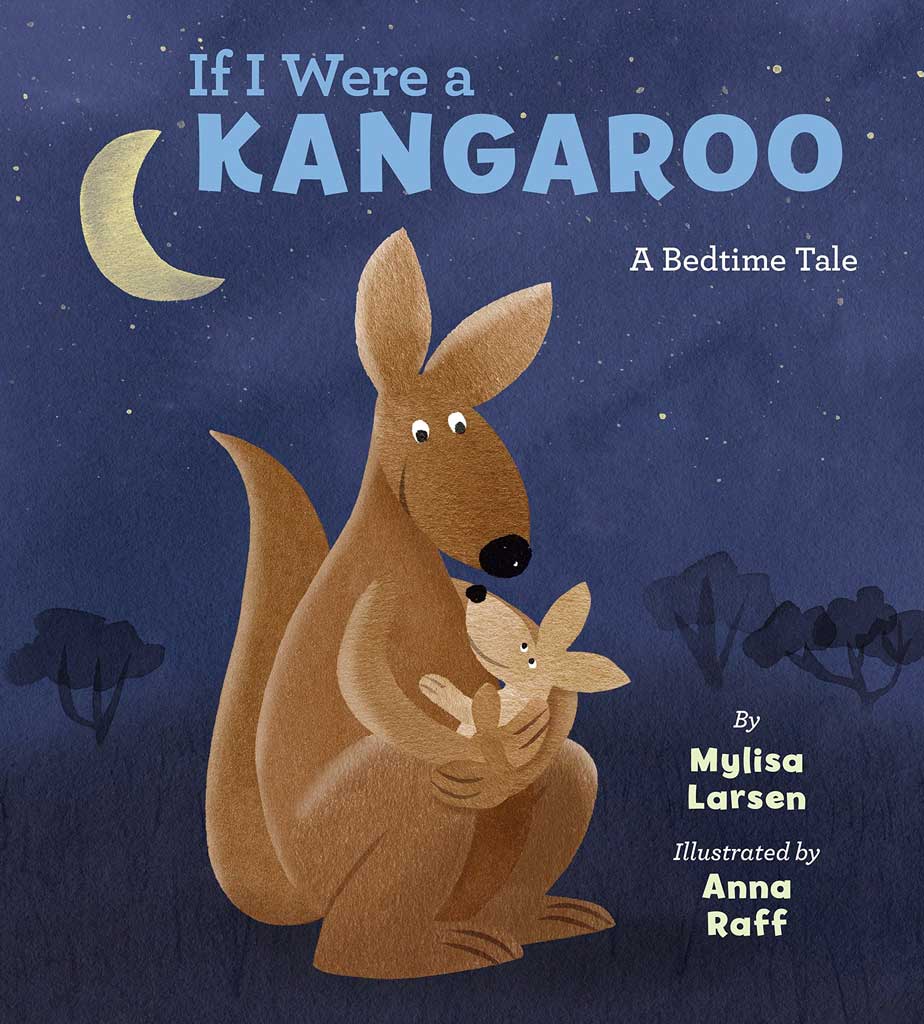 Written by Ros Moriarty and illustrated by Balarinji
Simple but intelligent, bright, and cheerful, this early childhood concept book teaches animal names and celebrates indigenous art in a joyous, nondidactic, and playful way.
Lively illustrations and cumulative text help children identify Australian animals in the Australian landscape as well as common verbs. The kangaroos hop, the butterflies fly, and the echidnas shuffle across the land and down to the water's edge where a sleepy crocodile lies.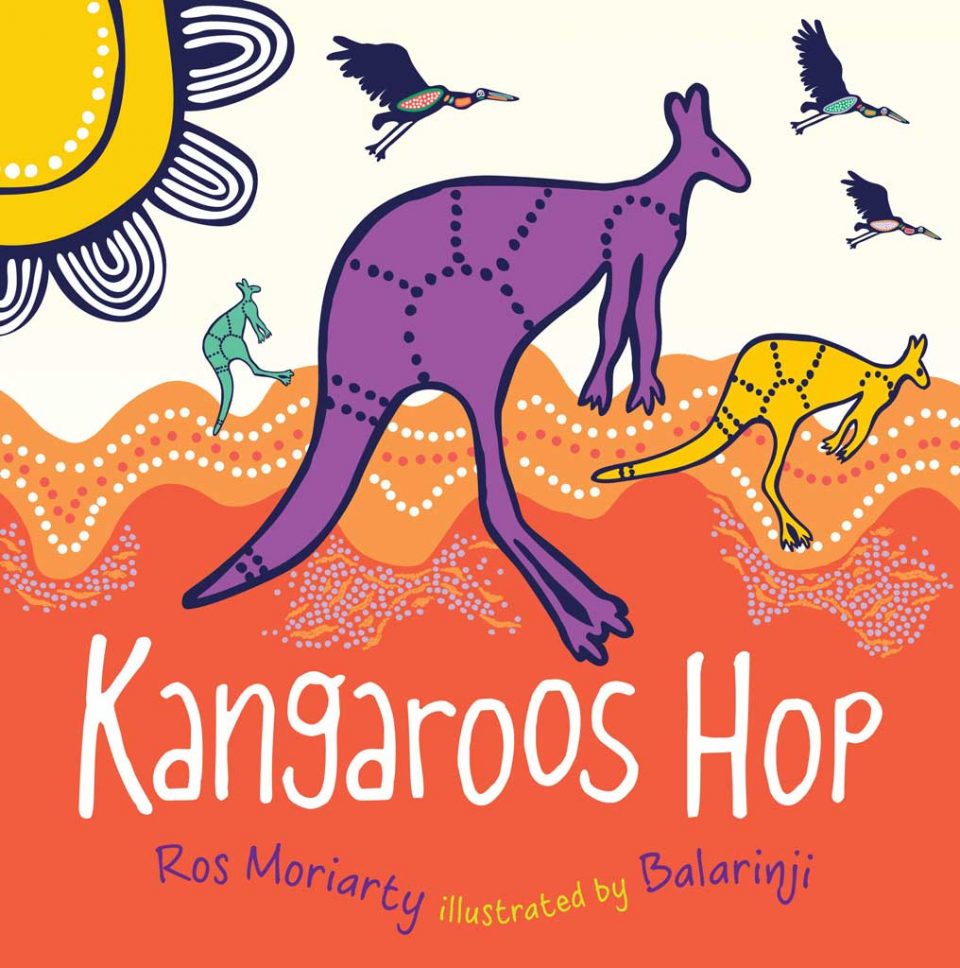 Written by Rob Lloyd Jones and illustrated by John Joven
Once, Kangaroo couldn't jump. Find out how that changed in this charmingly illustrated adaptation of one of Rudyard Kipling's much-loved Just So Stories. Part of the Usborne Reading Programme, this book is specially written for children who are learning to read and includes entertaining puzzles to solve at the end.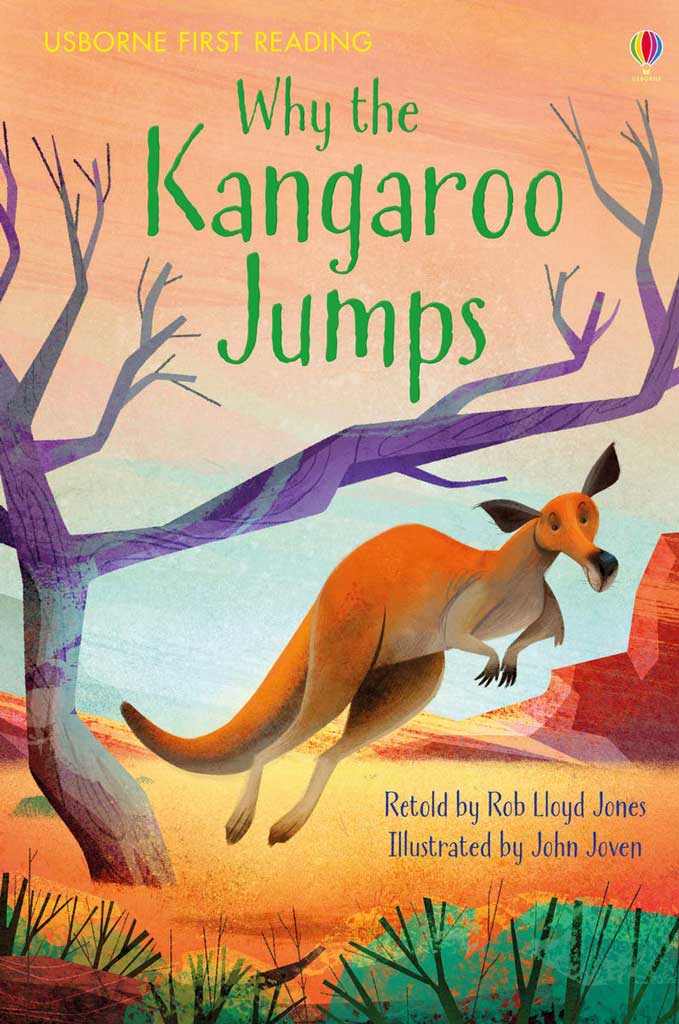 Written by Jackie French and illustrated by Bruce Whatley
Take a closer look at Australia's best-known marsupials. Why does Australia have animals that are so different from others anywhere else in the world? Why do 'roos and wallabies have such big tummies? Who were the kangaroos with fangs that lived 10 million years ago? What's the best way to become invisible (to kangaroos, at any rate)? Which wallaby is a 'living fossil' – the same as the wallabies that grazed 10 million years ago? Why do joeys eat their mother's droppings? Fnd out in this fascinating new book! PS: What do you call a kangaroo with a flower behind their ear and a big grin? A happy hippy hoppy.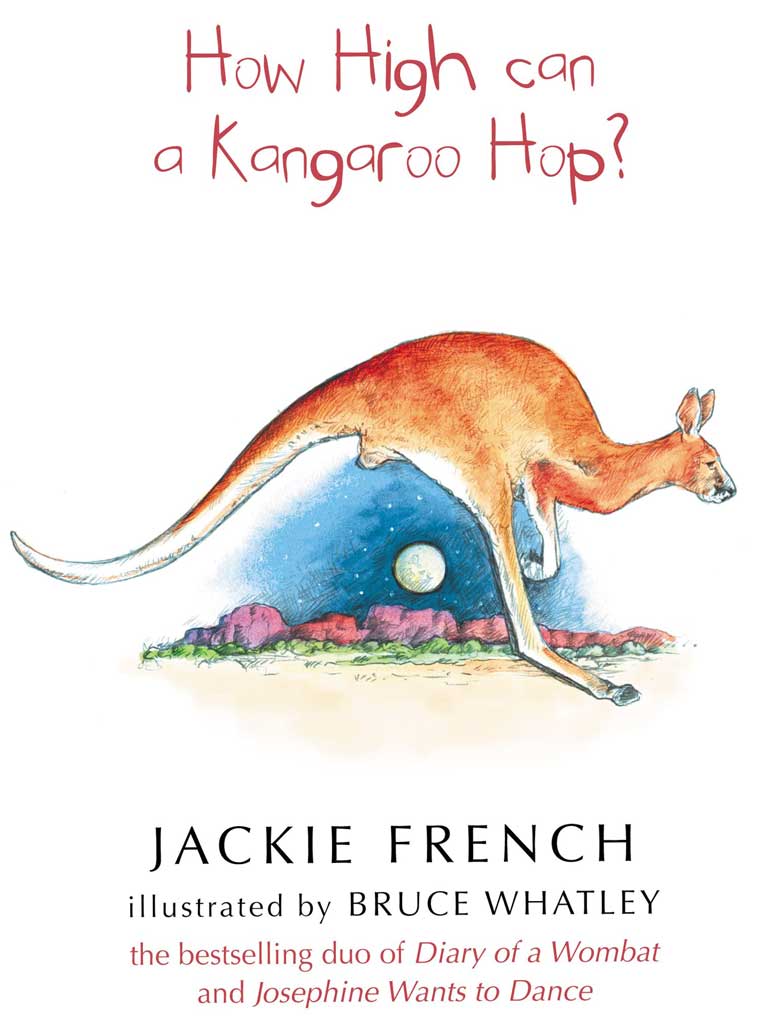 Written by Robert Cox
Poor little Keith, Mrs Grey's youngest, has a problem. Mrs Grey is very worried. Ever since Big Red, the leader of all the kangaroos in the world, helped Keith to find his hop — he just can't STOP hopping! Big Red again tries several ingenious ways to help but, in the end, sends Keith back to the hop-spital to see Dr Leapyear, the hop-tician. This time the doctor decides to try hop-nosis. But will it work? Will Keith EVER be able to stop hopping?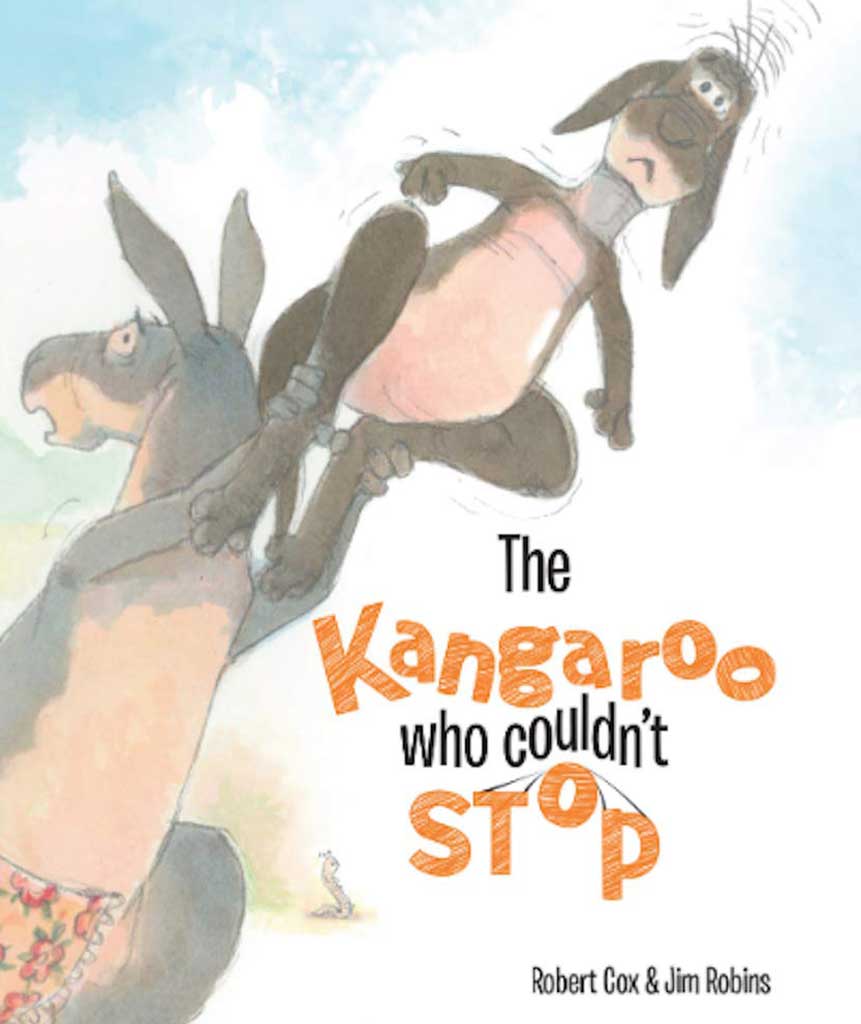 Written and illustrated by Eric Carle
From Eric Carle, the New York Times bestselling author of The Very Hungry Caterpillar and The Grouchy Ladybug, comes a reassuring tale of a mother's love for her child.
Does a Kangaroo Have a Mother, Too? answers curious kids who wonder whether lions, bears, and monkeys have mothers, too. Bright collage illustrations and simple text reinforce the theme that everyone has a mother, and every mother loves her child.
Meet the little joey bouncing in mother kangaroo's pouch. Watch little cubs prance around mother lion. Swim with a baby dolphin calf in the deep blue sea. Eric Carle's classic, colorful collages of baby animals and their mothers will delight and comfort young readers.