Ready, steady, Wiggle! Dressing up as Emma, Lachy, Simon or Anthony is easy with our fabulous official licensed costumes for kids that are perfect for parties, fancy dress and make great characters for Book Week and Halloween. Dressing up as your favourite Wiggle encourages creativity and imagination in pretend play as children play, sing and dance. Little performers can express themselves through music, dance and role play to develop communication, fine motor skills, and social skills as they interact with peers and build friendships.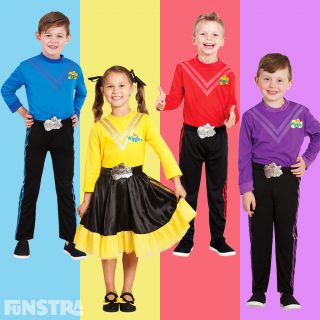 Official licensed Wiggles outfits in blue, yellow, red and purple are perfect for dressing up, role-play or everyday clothing!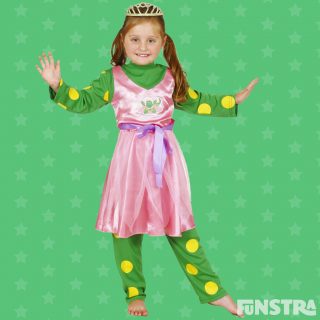 Romp Bomp A Stomp! Dress up as ballerina Dorothy and have some rosy tea in the Dorothy the Dinosaur costume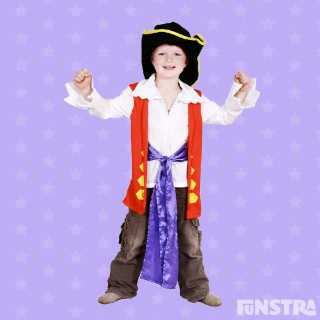 Tickle everything that moves and everything you see in the Captain Feathersword costume with hat, shirt, pants and sash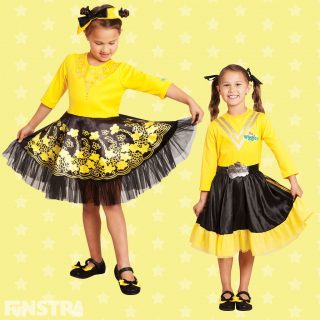 Twirl around to the beat and dance with Emma in these fun Emma Wiggle outfits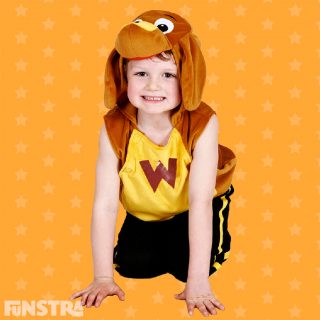 Shake your hips, turn your head and groove along in the Wags the Dog costume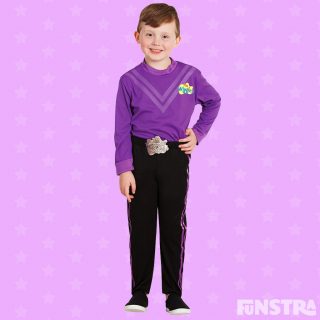 Lachy costume with black pants and purple skivvy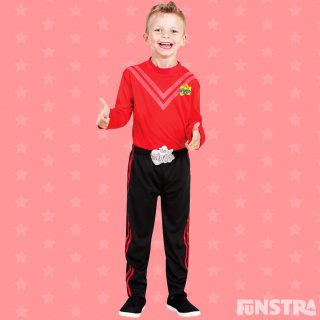 Simon costume with black pants and red skivvy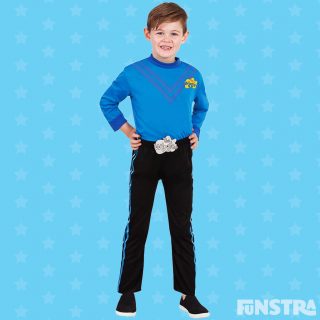 Anthony costume with black pants and blue skivvy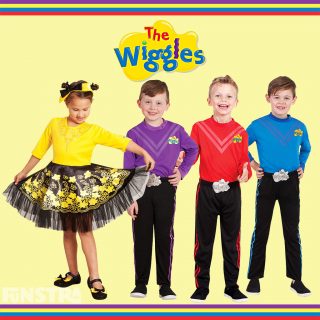 Wiggles costumes for girls and boys in toddler and child sizes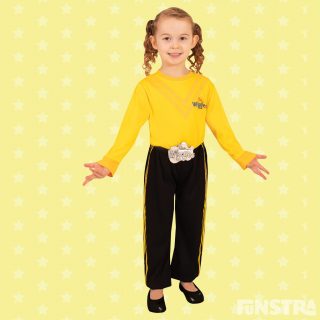 Emma costume with black pants and yellow shirt.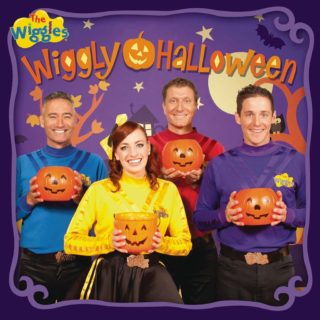 Great for a Wiggly Halloween! Dress up just like Emma, Lachy, Simon and Anthony with genuine costumes from Rubies that are an easy alternative to homemade or DIY options.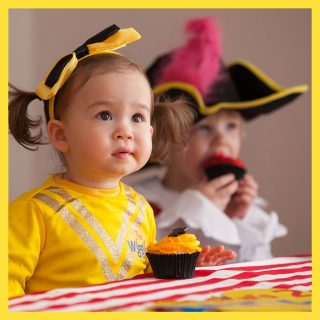 It's party time! Little Wigglers would love a Wiggles party theme, complete with decorations, cake and all dressed up as their favourite Wiggle.
Girls and boys can look and feel just like Emma the yellow Wiggle, Anthony the blue Wiggle, Simon the red Wiggle or Lachy the purple Wiggle or even Wags the Dog, Dorothy the Dinosaur, the friendly pirate Captain Featherword or Henry the Octopus. Each costume is officially licensed from Rubie's Deerfield and features the latest style in Wiggly fashion with the iconic coloured skivvies and black pants for the boys or Emma Watkins' black skirt for the girls that are suitable for toddlers and children's sizes, three to five.
The Wiggles are fun for the whole family, appealing to babies and preschoolers for entertainment through catchy song lyrics and dance moves and to their parents for their educational value. The previous generation of fans are now young adults that grew up with the original cast and encourage their children to share their affection for the musical group.
Kids can dress up and sing and dance just like Emma Watkins, Anthony Field, Lachlan Gillespie and Simon Pryce or for some nostalgia, dress up just like the original members of the group - Greg Page, Murray Cook, Jeff Fatt or Sam Moran.
We ship worldwide and offer express shipping for all the little Wiggly fans with tickets to a fun Wiggles show or concert from Down Under that's touring the United Kingdom, United States of America, Canada, New Zealand, Europe and more.
Our Wiggles apparel is the perfect addition to any child's wardrobe that adores the Australian children's musical group and will make them feel just like one of the Wiggles as they sing, dance and wiggle around. The outfits are a must for children attending a Wiggles concert or show and great for pretend play and role playing to promote creativity, imagination and develop language skills. They are perfect for a Wiggly themed birthday party or for simply playing with Wiggles toys and plushies dressing up and watching a video or DVD in front of the television, as they sing and dance along with the band and rock out to their favourite songs.